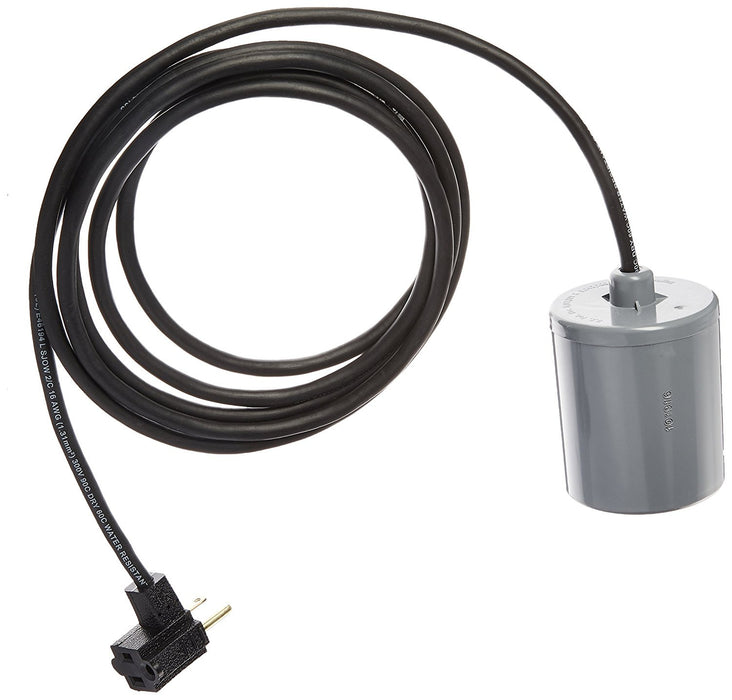 Zoeller 10-0055 Variable Level Float Switch
Original price
$44.00
-
Original price
$44.00
Converts a nonautomatic pump to an automatic pump.
Simple installation
Adjustable / variable level
Standard 15' (5 m) and 20' (6 m) SJOW CPE cord with molded plug
10-0055 and 10-0065 – 10' (3 m) cord standard
Float constructed of durable PVC/polypropylene encasing variable level switch
Standard normally open (NO) 'pumps down'
Optional normally closed available (NC) 'pumps up', consult factory
Maximum operating temperature for 10-0748: 120 °F (49 °C), all other switches: 140 °F (60 °C)
Float is omnidirectional (no 'up' side)
Includes mounting clamp
Designed for effluent, sewage and dewatering applications
Variable level float switch, for use in 18" (46 cm) minimum diameter basins
10-0748, 25' (8 m) cord standard, no molded plug, can be used as a control switch to operate an external magnetic or combination starter on 3 Ph pumps
Vertical piggyback float switch, ideal for narrow diameter basins – 6-1/2" (16.5 cm) maximum cycle range
Use recommendation chart for switch selection
Notes 
All variable level float switches in this section are mechanically activated and do not contain mercury.
Remove plug if present and use with 'Junction Box' 10-0002 when field wiring is required.