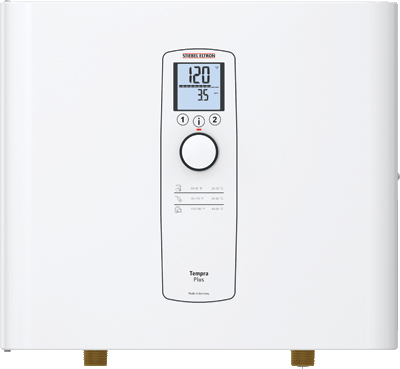 Stiebel Eltron Tempra® Whole House Electric Tankless Water Heaters
Original price
$439.00
-
Original price
$849.00
Tempra® is manufactured by Stiebel Eltron, a pioneer and leader in tankless water heating technology for over 90 years. Endless hot water, advanced technology, impressive energy-saving performance, and a compact design are only a few of the reasons to consider a Tempra® tankless water heater.
Proven reliability from the world leader
Unlimited supply of hot water
Sleek design saves space
No venting required
7/3-year warranty
Tempra® Plus features exclusive Advanced Flow Control™
Advanced Flow Control™
Stiebel Eltron invented Advanced Flow Control™, and our tankless water heaters have had a version of it since 1970. Awarded German patent DE 3805441 C2, among others, we have continually improved this technology for almost 50 years.