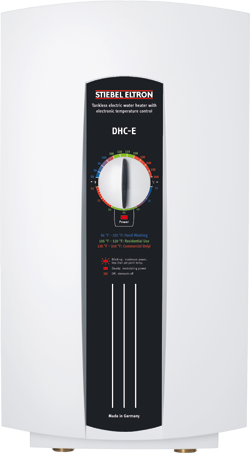 Stiebel Eltron DHC-E Single or Multi-Point-of-Use Electric Tankless Water Heaters
Original price
$289.00
-
Original price
$299.00
The new DHC-E is a powerful, flexible, point-of-use water heating solution. The mighty DHC-E 12 offers high 12 kW output, in an affordable, compact package. Great for that kitchen sink at the end of a long pipe run, or for multiple low-flow sinks in a commercial application.
Product Features
Advanced microprocessor controls
 Best warranty in the industry
 Code compliance made easy
 No scalding
 Simple plumbing system design
 Sleek design fits in anywhere
 Seismic proof construction
 Proprietary technology
 Superior, reliable performance
 DHC-E models are suitable for booster applications, accepting a maximum incoming water temperature of 131 °F (55 °C).