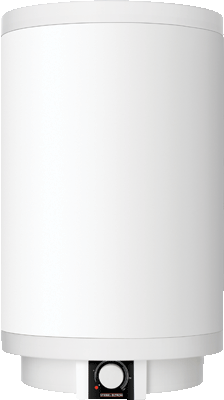 Stiebel Eltron 235969 PSH Plus Wall-mounted Tank Water Heaters
Original price
$699.00
-
Original price
$699.00
The PSH Plus storage water heater is a new style of compact water heater that can be installed wherever hot water is needed.
The unique wall-mounted design frees up valuable space. The combination of a smaller capacity tank with a powerful 3 kW heating element results in a quick recovery time. The special porcelain enamel coating, and the highly effective sacrificial magnesium anode, ensure a long service life.
Product Features
Residential or commercial use
 Wall mounting saves floor space
 Adjustable temperature control 86-167 °F (30-75 °C) for safety and comfort
 Temperature control located in front for easy access
 Quality finish
 Elegant enough for residential use
 Rugged enough for commercial use
 Thick polyurethane insulation 1 7/8˝ (48 mm) for low 24-hour stand-by losses
 Special "CoPro" glass enamel coating ensures long tank life
 Sacrificial anode protects the tank
The PSH Plus water heater is easily connected using copper, pvc, or pex tubing.
Perfect for:
 Homes
 Apartments
 Commercial applications
An optional wall-mounted drain pan is available.