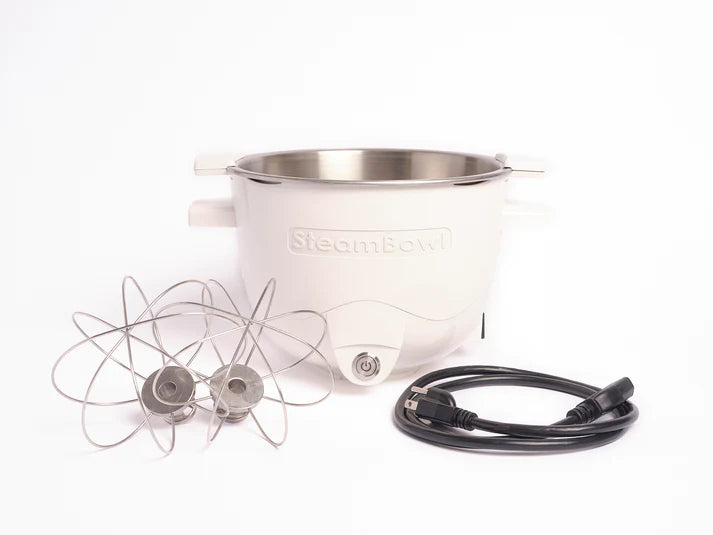 SteamBowl with Bowl-Lift and Tilt-Head Whisks
Availability:
500 in stock, ready to be shipped
Original price
$199.99
-
Original price
$199.99
The SteamBowl is the only Double-Boiler Attachment for Stand Mixers. 
Compatible with KitchenAid® Bowl-Lift and Tilt-Head Mixer and Cuisinart® Precision Master 5.5 Quart Stand Mixer
Your kitchen essential for heating up temperature sensitive ingredients that require gentle, indirect heat.
Make Your Stand Mixer Do More
Using two pots on the stove requires extensive mixing by hand and can be very difficult to regulate the temperature of your ingredients.
SteamBowl™ functions exactly like a classic double boiler setup but eliminates tiresome stirring by hand and ensures your ingredients cook evenly by heating the entire bowl with steam.
What's In The Box
(1) Double Boiler Attachment
(1) Detachable Cord
(1) Custom Bowl-Lift Whisk
(1) Custom Tilt-Head Whisk
SteamBowl™ whisks are made custom for the KitchenAid® and Cuisinart® Tilt-Head and Bowl-Lift Mixers.