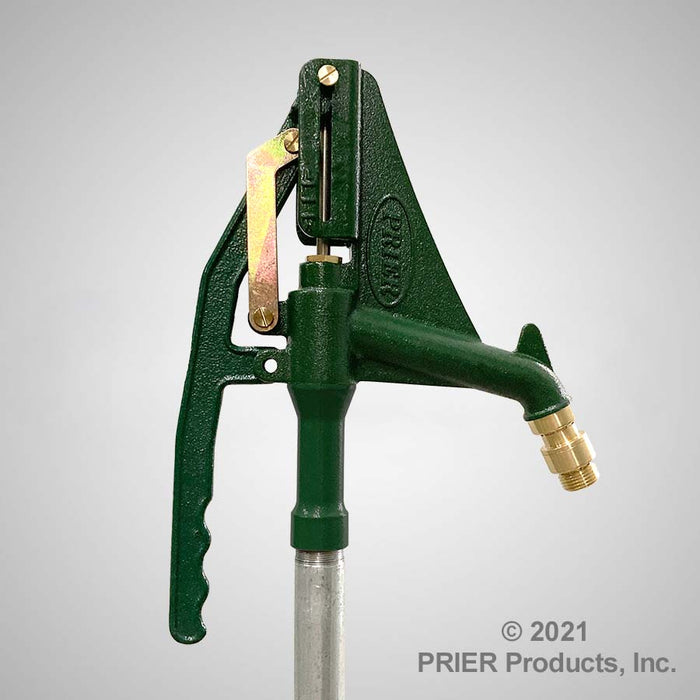 Prier P-RH4 Sanitary Roof Hydrant
Original price
$855.90
-
Original price
$855.90
 PRIER's P-RH4 Sanitary Roof Hydrant stores water in a canister instead of requiring a drain line like traditional roof hydrants. The P-RH4 uses a piston system, rather than venturi, so it does not require winterization.
The Roof Mounting Bracket enables the hydrant to be attached to any structural member with rigid support, instead of to the skin of the building.
The bracket requires a single penetration point in the roof of 3 ⅝", and can be attached to concrete, wood or steel, I-beams, trusses, perlins or other structures with standard construction materials (Unistrut, threaded rods, or other). 
Purchase of P-RH4 includes the Universal Roof Hydrant Mounting Bracket.
Single hole penetration in roof of just 3 ⅝"

No winterization required, drain water contained within hydrant

Standard ¾" Garden Hose Outlet

1" NPT inlet

ASSE 1057 and NSF 372 approved

Component maintenance can be completed at roof level

Hydrant head marked for High "H" or Low "L" desired flow rates

Heavy-duty ductile cast iron head and lockable lever handle

Easy to open and close O-ring seals utilizing pressure balance design

High flow rate of 10 gallons per minute at 25 PSI differential

Bucket catch on spout

Included roof mounting bracket attaches to any roof structural member (truss, I-beam, concrete roof, or other)