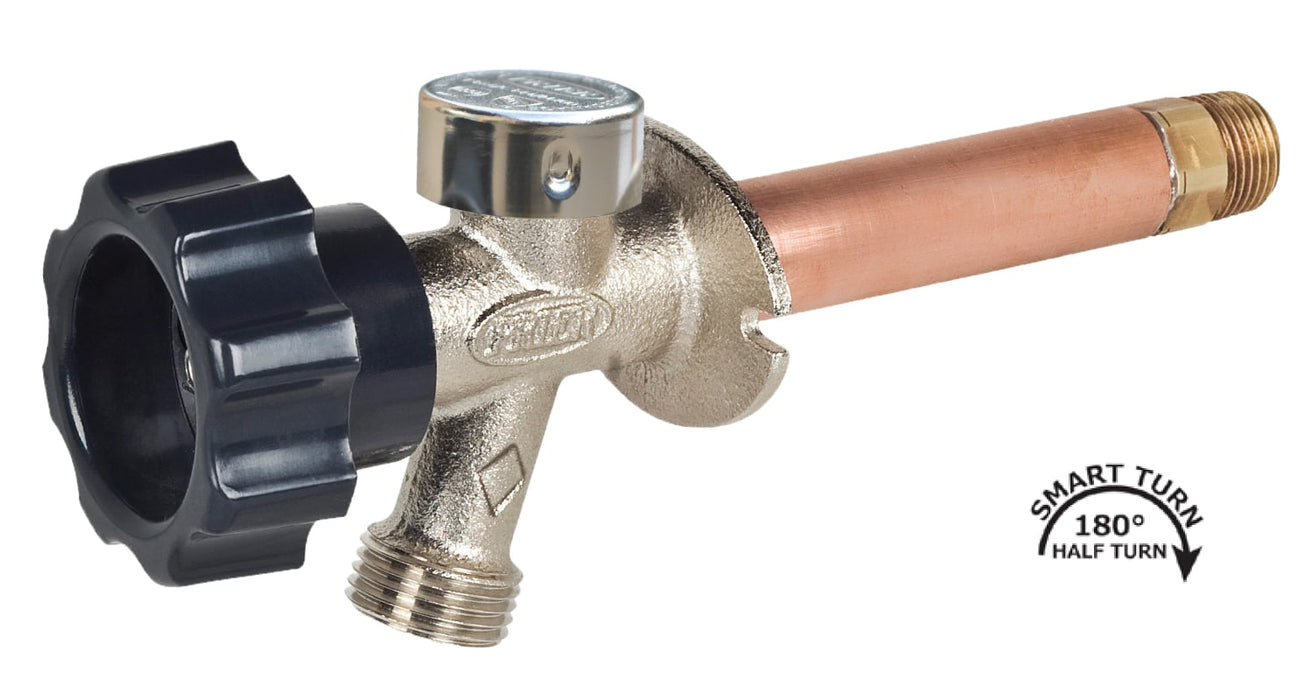 Prier 478 Frost Free Anti-Siphon Outdoor Wall Hydrant
Original price
$29.00
-
Original price
$37.00
PRIER 400 Series provides a year round source of water in areas that are subject to freezing temperatures. The hydrant valve is connected to the supply piping in the heated portion of the structure, eliminating the possibility of freezing. The PRIER 400 Series features a half-turn design for years of easy operation.
The PRIER 400 Series has all the characteristics of the proven 300 Series Wall Hydrant, with the added protection of a vacuum breaker and backflow preventer. It is available from stock in lengths close coupled to 14".
Easy half-turn operation

 

Integral cast flange with built-in drainage pitch

 

Wide screw holes easily secure mounting screws

 

Solid brass body and seat

 

Satin nickel plated body maintains attractive finish

 

Stainless steel screws

 

Easy grip polycarbonate operating handle

 

EPDM backflow preventer

 

AFG teflon with graphite packing for easy maintenance

 

Each valve air-tested at factory for leak-free quality

 

Spout aligning mark with manufacturer's date code
*****PRIER's 400 Series hydrants are the current "half-turn" lawn faucet with a vacuum breaker cap above the handle. This valve was originally the "Mansfield 578" hydrant (multi-turn) that was made by the Mansfield Plumbing Company in Perrysville, Ohio. While PRIER has service parts for the original Mansfield 500 Series valve, it is no longer manufactured. The PRIER 400 Series lawn faucet (half-turn) is now made by PRIER in our Grandview, Missouri plant. It is a simple operating product and is fairly simple to repair.