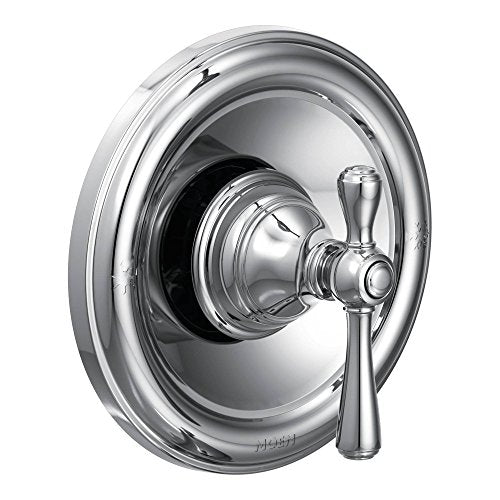 Moen Kingsley T3111 Moentrol Valve Trim
Original price
$109.60
-
Original price
$255.75
With classic Kingsley, each understated detail--like decorative hot/cold temperature inlays, simple lever handles and arched spout--comes together to create enduring, stand-out style.
Product Details
Lever handle makes it easy to adjust the water
Equipped with the Moentrol®

 

control valve allowing you to adjust both water volume and temperature. pressure-balancing feature helps maintain temperature even when other water sources in the house are in use
Showerhead sold separately
Built on the Moen M-PACT common valve system, allowing you to update the faucet style in the future without replacing any plumbing
Complies with Americans with Disabilities Act (ADA) specifications
Limited lifetime warranty
Replacing Trim on an existing Moen valve? 
How does your shower operate?  

If the handle pulls out for on/off and rotates for temperature, this is the correct trim.  

Where are the screw holes located?

2&7- no additional parts are needed
5&7- order adapter 145058

If the handle rotates for both temperature and volume you will need a Positemp trim.
Please note that Moen shower trims will only function with Moen valves and cannot be retrofitted to a valve from another brand.