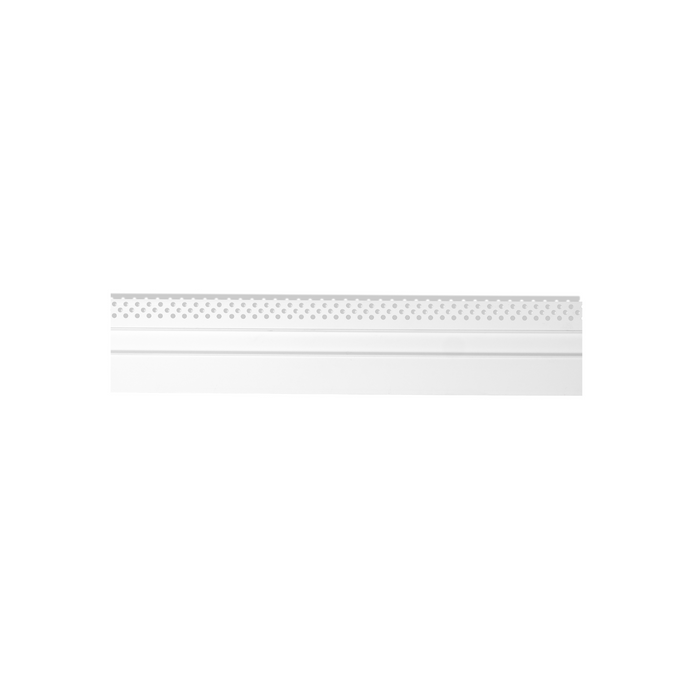 Flush Trim Mount [Lite]
Original price
$150.00
-
Original price
$150.00
Ultra-minimalist mount for recessed baseboard and trim. Equipped with a drywall bead, once installed, the mount seamlessly blends into the surrounding drywall. 
Installed recessed trim with ease - our design keeps the installer in mind by providing a product that guarantees perfectly parallel seams in flush baseboards with no hassle.
How does it work? Cut a shallow groove into the back of the baseboard or trim of your choice using a circular or table saw. This groove aligns with our profile to keep everything straight and in place. The mud-in bead at the top of our trim mount profile allows it to disappear into the wall for a clean, minimal appearance.
🇨🇦 100% Manufactured in Canada