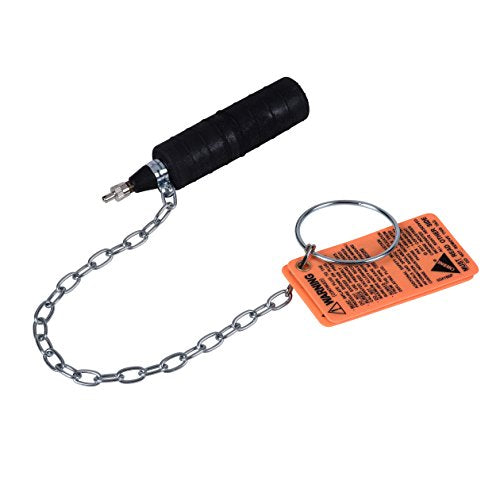 Cherne® Single-Size Plumbing Test-Ball® Plugs
Original price
$25.00
-
Original price
$33.00
Cherne® Single-Size Test-Ball® Plugs are designed to test drain, vent and waste systems in every type of pipe. They also can be inserted through a test tee to seal out-of-round pipe. 
Cherne Plumbing Test Ball® Plugs were first introduced in 1953 as a more versatile product than traditional mechanical plugs. Designed to test drain, vent and waste systems Cherne Test Ball® Plugs could be used in any type of pipe, could be inserted through a test tee, and sealed out of round pipe as well.
Cherne introduced the multi-size yellow-top Test Ball® plugs in 2002. These test ball plugs have the same great features found in the original test ball plugs, but can be used in more than one pipe size.
KEY FEATURES
Ideal for testing DWV plumbing systems at pressures up to 13 psi or with 30 ft of head pressure
Inflatable design can fit through test tees, sanitary tees, floor drains and other hard to access pipe openings
Natural rubber body provides excellent expansion and a great seal in round and out-of-round pipe
Ring and chain assembly helps prevent the plug from being drawn into DWV systems during tests
Utilizes a standard tire air fitting for easy connections

Schrader Valve Inflator: Includes cap with valve core tightener

Available in 1-1/4"-6"
*Always block plugs when conducting air tests