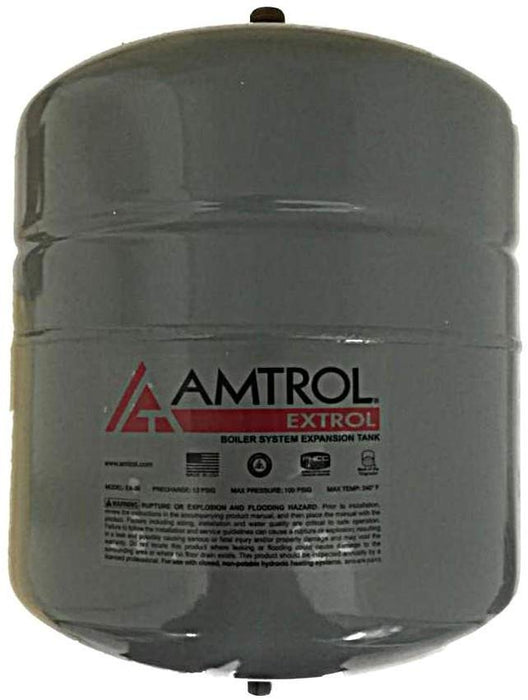 AMTROL EX-30 Extrol Expansion Tank
Original price
$57.89
-
Original price
$57.89
Extrol expansion tanks accept expanded fluid in closed-loop hydronic systems to control pressure buildup, improve comfort and help reduce energy costs. Nearly seven decades after inventing the first diaphragm expansion tank, Amtrol's lineup now includes specialty models engineered for modern, high-efficiency systems. None of it would have been possible without Extrol – The One That Started It All™.
Construction
Shell: High Strength Steel
Diaphragm: Heavy Duty Butyl/EPDM
System Connection: Steel
Air Stem: Projection Welded
Air Valve Cap: Patented InSight™ Indicator Cap 
Factory Precharge: 12 PSIG (0.8 bar)
Performance
Max. Operating Temperature: 240º F (116º C)
Max. Working Pressure: 100 PSIG (6.9 bar)
Warranty: 7-Year Limited

Application
For use in closed, hydronic heating systems to control pressure build-up.
Accepts expanded water as system temperature rises and returns it to the system as the temperature drops.