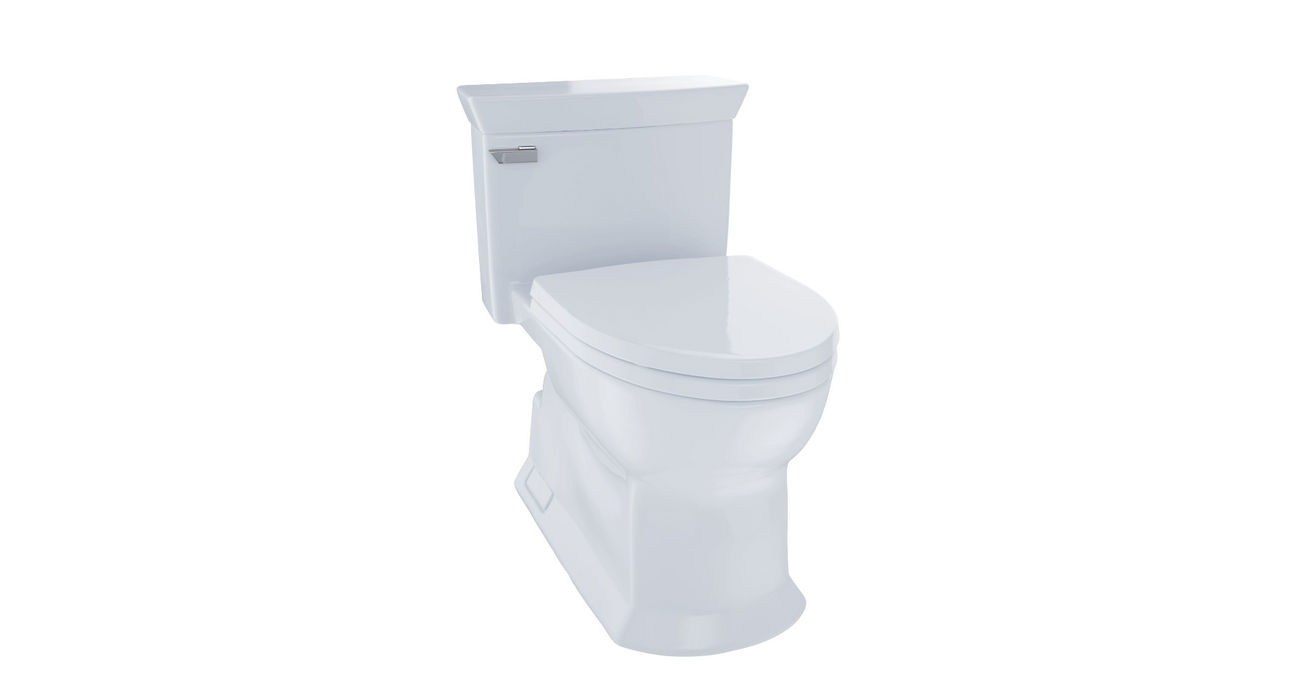 Toto MS964214CEFG-01 ECO SOIRÉE® ONE PIECE TOILET, 1.28 GPF, ELONGATED BOWL
Original price
$929.00
-
Original price
$929.00
This toilet offers an elongated bowl and SoftClose seat in an attractive one-piece design. Features our Tornado flushing system, which uses a powerful combination of gravity and centrifugal force. Universal height.
CEFIONTECT
Tornado Flushing System
Computer Designed, Fully Glazed Trapway
Elongated Bowl with SoftClose Seat
Skirted Design
Chrome Trip Lever included
Universal Height
ADA Compliant
12" Rough-In (10" or 14" optional)
TOTO PEOPLE-CENTERED DESIGN SMART FACT:
The Legato One-Piece HET Toilet employs our Tornado Flushing Technology, which siphons water with two powerful nozzles, harnessing the power of water and gravity to maximize cleaning and use water more efficiently.