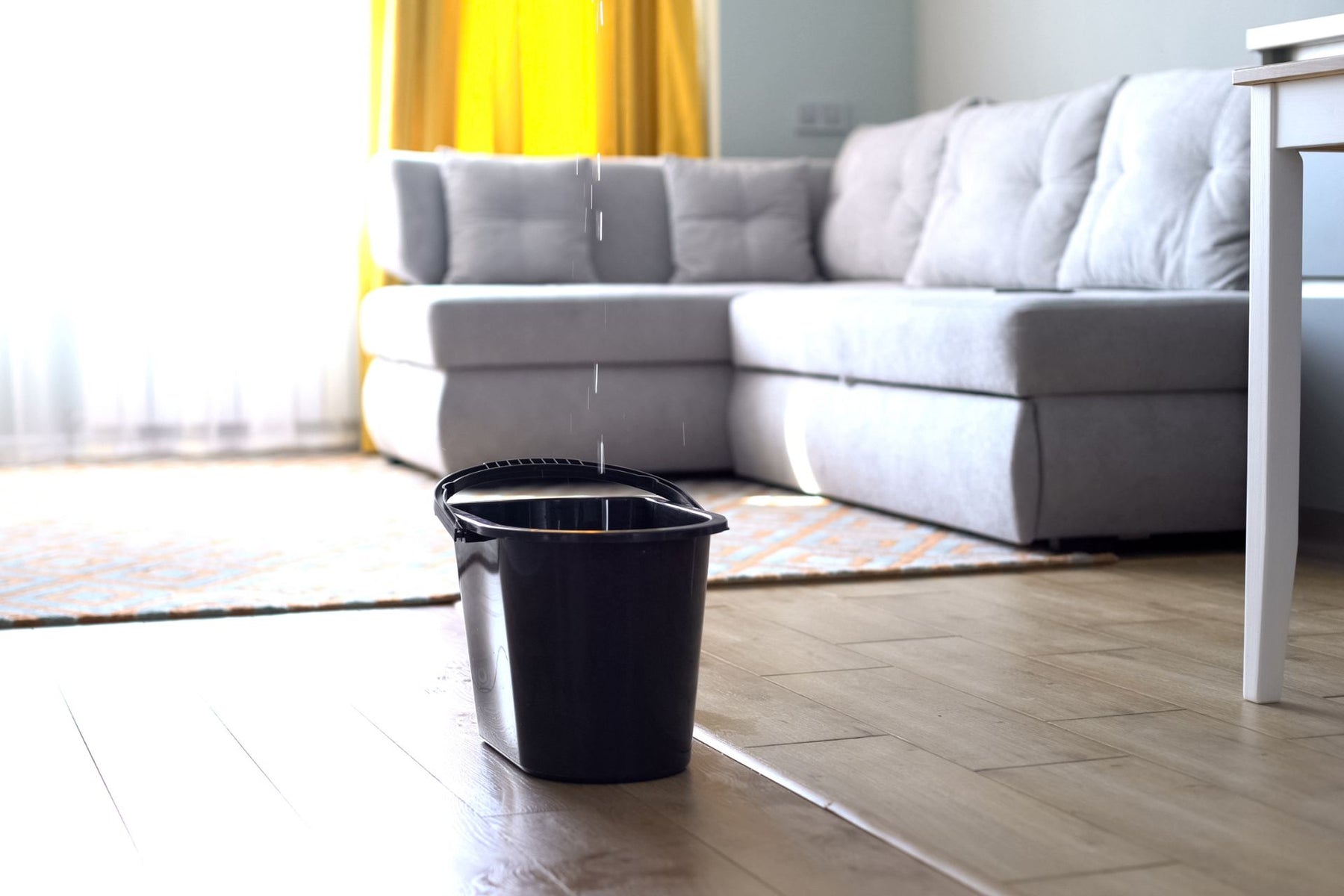 Water Leak Detection: Early Signs and Prevention
Water leaks are a common plumbing problem that can seriously damage homes and businesses. As such, early water leak detection is crucial to securing your property and proactively avoiding these situations. 
Knowing the signs of a water leak is step one to water damage prevention. From there, we'll uncover the strategies and water leak detection technology available for preventing water leaks from becoming a homeowner's worst nightmare.
Signs of a Water Leak
An average household's leak can account for more than 10,000 gallons of wasted water, further proving why plumbing leak detection is so important. It starts by being proactive and spotting the warning signs early. 
Some of them can include:
Increased water bills

: A good way to detect leaks is to check if your water bill is unusually high, as this could mean a hidden leak in your pipes.

Mold or mildew growth

: Another telltale sign of a leak is the emergence of

mold and mildew

, both of which thrive in moist environments.

Peeling paint or wallpaper

: Peeling paint or wallpaper seemingly out of nowhere is another early sign of a possible leak due to excess moisture.

Wet spots around the home

: If you find unexplained wet spots on the walls or floors, this indicates a leak has occurred somewhere in your home.
Water Damage Prevention Tips
While plumbing leak detection involves awareness of early signs, water damage prevention involves implementing certain steps into your routine to ensure you're not letting a leak occur—this is the "proactive" component we mentioned.
Here are several best practices to follow as you look to identify the signs of a water leak in your home or property. As you look to build out your water leak detection methods and strategies, we recommend you incorporate these! 
1. Check Pipes and Seals
Leaks commonly occur around the seals found in the water connections leading to your appliances. This is because the seals can wear out. However, they're often out of sight and left unchecked until a leak has already caused damage. 
Pipes can be culprits, too. They can break for multiple reasons, such as natural wear and tear, corrosion from rust, irregular water pressure, or blockages. You'd be wise to keep an eye on them just to ensure they're all in good order. 
Another tip is to look in obvious places where a leak may occur, such as your sinks, toilets, showers, washing machines, and sump pumps. This is so that when you see any of the warning signs we mentioned above, you know exactly where to look first.
Make a checklist of the areas where leaks usually occur and conduct a visual inspection regularly to ensure you're preventing damage around your plumbing fixtures.
2. Invest in Smart Water Leak Detectors
The best way to prevent water damage is to invest in water leak detection systems, as these can give you accurate warning signs of a water leak.
Some systems, such as the Moen smart water detector, use state-of-the-art leak detection technology that can sense leaks and moisture in your plumbing systems, monitor your water supply system regularly, and shut off the water supply before leaks cause extensive property damage. Not only will these devices save you the time and effort you would have devoted to inspecting your home, but they also reassure you that you'll have time to take action. 
Water leak detection systems are a worthwhile investment! 
3. Use Auto Shut-Off Valves
You can also invest in plumbing components with auto shut-off valves. These can be installed on appliances that are connected to your water supply system, providing you with an extra layer of protection on top of a smart water leak detector.
These work by automatically closing valves as necessary, shutting off a pipe or component's connection to the water supply. Some devices even have a leak sensor that can alert you of the location for effortless plumbing leak detection. Your water leak detection methods will greatly benefit from the simplicity and effectiveness of auto shut-off valves. 
Water Leak Detection Made Easy With NYDirect
Plumbing leak detection doesn't have to be complicated. Spotting the signs of a leak won't trigger panic if you've invested in the right leak detection technology!
At NYDirect, we're all about giving you the best at the best price. Browse our comprehensive website to get the water leak detection systems you need—shipped directly to you without any stress of costly hidden fees. 
Contact us today to learn more about water damage prevention!