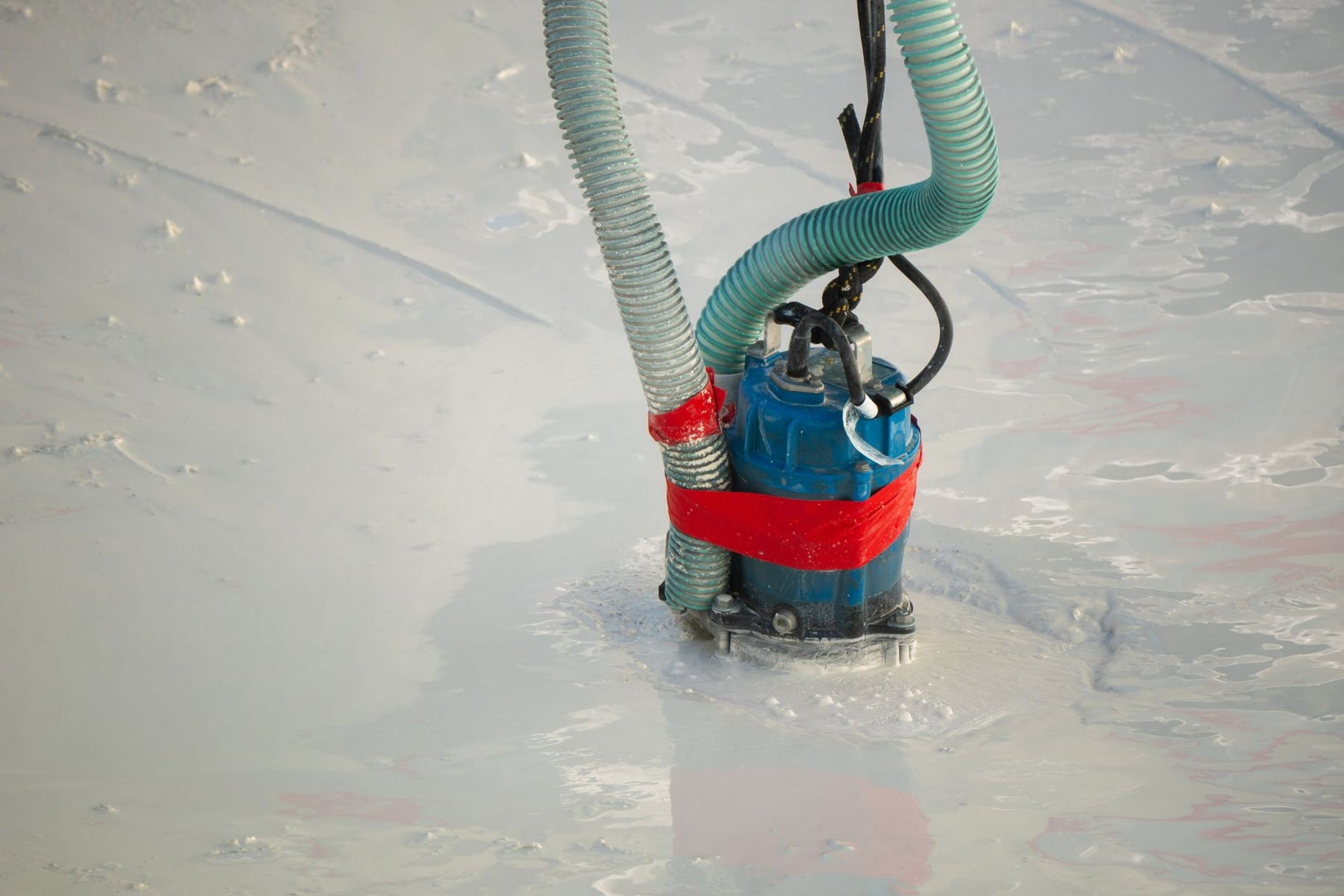 How Sump Pumps Work and What They Do
Flooding can be dangerous—and expensive!
No one wants to see water in their basement every time it rains or a heavy storm comes through the area. However, unless proper precautions are taken, you're likely to keep seeing it and experiencing the negative consequences. 
Your best option? A high-quality sump pump. 
But what is a sump pump? How does a sump pump work? What does a sump pump do? This blog will answer all these questions, so keep reading! 
What Are Sump Pumps?
A sump pump removes water from the lowest part of your home (i.e. your basement) and moves it away from your home's foundation. 
However, they are typically powered by electricity from your house circuits. This means that if you lose power during a thunderstorm, your sump pumps stop working as well. This scenario often results in basement flooding. 
Fortunately, there are sump pumps with a battery system in place that keeps them running even if the electricity goes down. As you learn how to work a sump pump, it's important to be aware these back-up options exist. 
How Does a Sump Pump Work?
A sump is a low-level space in your basement that collects water—think of it as a constructed pit (usually a hole) that's carved below the surface of your basement floor. Also known as a basin, this pit holds the sump pump.
The sump pump automatically senses when water levels or pressure are rising in the pit. When the sump pit is filled to a certain level, the sump pump activates a float switch. This switch also deactivates the sump pump when the water decreases to a safer level.
Using the one-way valve that it comes with, the sump pump pushes the water out of the pit and out of the foundation of your home through a discharge pipe. A check valve also ensures that the water will not flow back into the pit once it's outside.
The floodwater is then dumped into its designated drainage area, such as a creek, a pond, or even your neighborhood's drain. Certain building codes may require sump pumps to drain the water 10 to 20 feet from your home. Do note, however, that proper discharge rules can change depending on your local legislation. 
So, how does a sump pump work? The simplest answer is by taking pesky water from your home and moving it elsewhere to keep your basement dry! 
Choosing a Sump Pump
Most sump pump systems automatically detect rising water levels with alarms to alert you if water elevates past a certain point. Some even have built-in technology that can send text and email alerts straight to your smartphone. 
There are two main types of sump pumps: submersible and pedestal pumps. However, they can be further classified as either a primary sump pump or a backup pump. 
Now, we'll break these down in more detail: 
Submersible Pumps
Submersible sump pumps are submerged in the sump pit and contain the motor and the pump in one unit. This means they work underwater and are closed inside the sump basin in your basement. They're also less likely to overheat or freeze during winter and are often quieter than most pumps. However, they are more difficult to maintain.
Looking for a submersible sump pump? Consider:
Pedestal Sump Pumps
A pedestal pump has a separate motor and pump. They are less expensive and simpler to maintain than submersible pumps, but they are louder due to the motor being located above the sump pit. As you consider how to work a sump pump and which may be right for you, be sure to consider this variable! 
One pedestal sump pump we recommend: 
Battery Backup Sump Pump
How do sump pumps work without electricity? They don't! As such, a battery backup sump pump kicks in when your primary sump pump fails. This makes them especially valuable during intense storms when power outages are quite common.  
Two examples of this type of unit include:
Water Powered Backup
Water-powered backup sump pumps don't run on electricity; instead, they are powered by water pressure. This gives them unlimited runtime, but also means this pump needs a constant high-pressure flow to work properly.
Two great options in this category include:
Get Professional-Grade Sump Pumps at NYDirect
Knowing how sump pumps work is one thing, but equipping homes with one that's built to last is another entirely—that's where NYDirect is here to help! 
We carry an extensive selection of sump pumps, plumbing supplies, and plumbing components guaranteed to keep basements safe and dry. Our family-owned business offers a simple and seamless way to order all of your home improvement supply needs, including direct shipping and affordable rates.
Still unsure about the kind of sump pump you need? Contact us today to learn more!