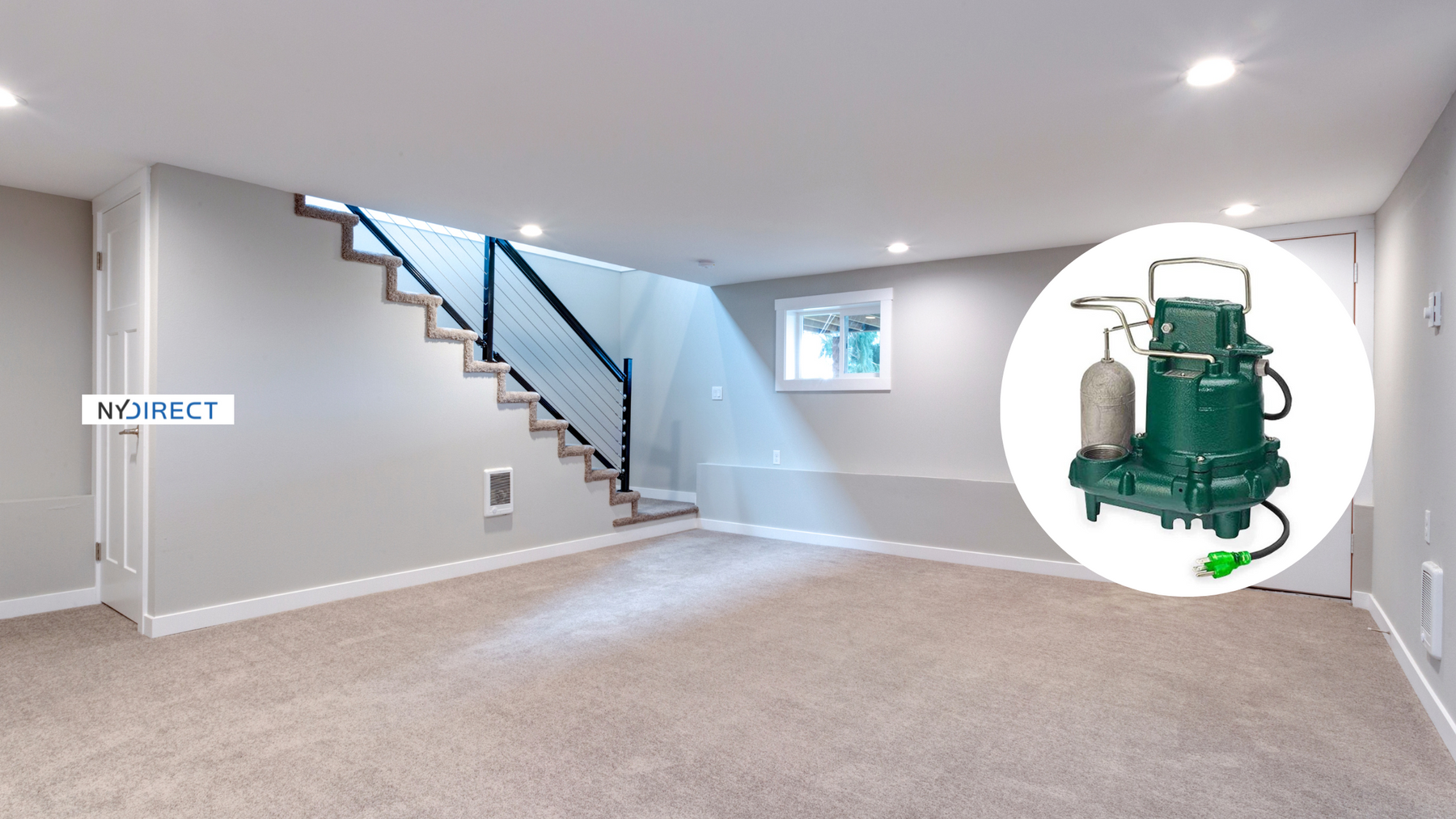 How Important is a Quality Sump Pump for Your Home? | Featuring the Zoeller M63 Sump Pump – A Must for Any Homeowner
If you're a homeowner, you know that when it comes to your home's plumbing, you can't take any chances. Temperature fluctuations and the transition into spring brings a fair share of rain and unexpected storms. Topping up of groundwater increases your risk of basement flooding, which means you will rely on your sump pump now more than ever. 
That's why you need the best tools and equipment available, such as the Zoeller 63-0001 M63 Submersible Sump Pump. This sump pump is designed to provide superior performance, reliability and durability in any situation. You'll be happy you invested now instead of waiting for a rainy day come spring.
How Do Sump Pumps work? 
A sump pump prevents flooding and damage in your home by diverting any water that accumulates, usually in a basement. It drains it toward an area far away from your foundation. Often, sump pumps are installed at the lowest point in a basement, commonly called the sump pit. When unexpected water enters a basement, the sump pump is triggered to turn on by its floating activator arm or pressure sensor. Without a sump pump, any flooding will stay pooled in your basement and need to be removed manually. And guess who's on the hook? The homeowner. If you've ever experienced flooding in your home, you'll know it's not fun. Your foundation is king, so ensure you are taking preventive measures, like installing a well-equipped sump pump to preserve it.
A high-quality sump pump will protect your appliances, reduce the chances of mold, mildew, and other fungi growth in your basement, help maintain low humidity levels, enhance the overall air quality in your home, and prevent termites and other insect infestations.
Now let's look at the Zoeller 63-0001 and some of its features.
Design & Durability
The Zoeller M63 sump pump is designed with a non-clogging vortex impeller design and all-cast iron construction for superior strength and durability. The cast iron construction ensures maximum protection against rust and corrosion, while the vortex impeller design prevents clogging from debris or sediment buildup. This makes it ideal for use in wet basements or other water-prone areas. Additionally, the pump is powered by a 1/3 HP motor for reliable performance in any situation.
Easy Maintenance & Repair
One of the great things about this sump pump is that it requires little maintenance or repair work over its lifetime. The cast iron construction ensures that the sump pump will remain durable over time, while the motor is designed to run smoothly even with minimal upkeep. In addition, if repairs are ever needed, they can be done quickly and easily using readily available parts from local hardware stores or online retailers.
Safety Features
The Zoeller 63-0001 M63 sump pump also features several safety features to ensure safe operation in all conditions. The included thermal overload protection provides extra protection against power surges or sudden power outages, while an automatic reset feature helps prevent accidental damage due to prolonged operation in hazardous conditions. Additionally, an adjustable float switch allows the user to set their own desired operating level for added safety and peace of mind during operation.
In conclusion, if you're looking for a reliable sump pump that won't let you down when you need it most—look no further than the Zoeller 63-0001 M63 Submersible Sump Pump. With its non-clogging vortex impeller design and all cast iron construction, this sump pump will provide superior performance and reliability in any situation—all backed up by a 1/3 HP motor for added peace of mind. And with a 5-year warranty easy maintenance and repair options available should anything go wrong with your unit, there's no reason not to invest in this powerful piece of equipment. So what are you waiting for? Get your hands on one today.