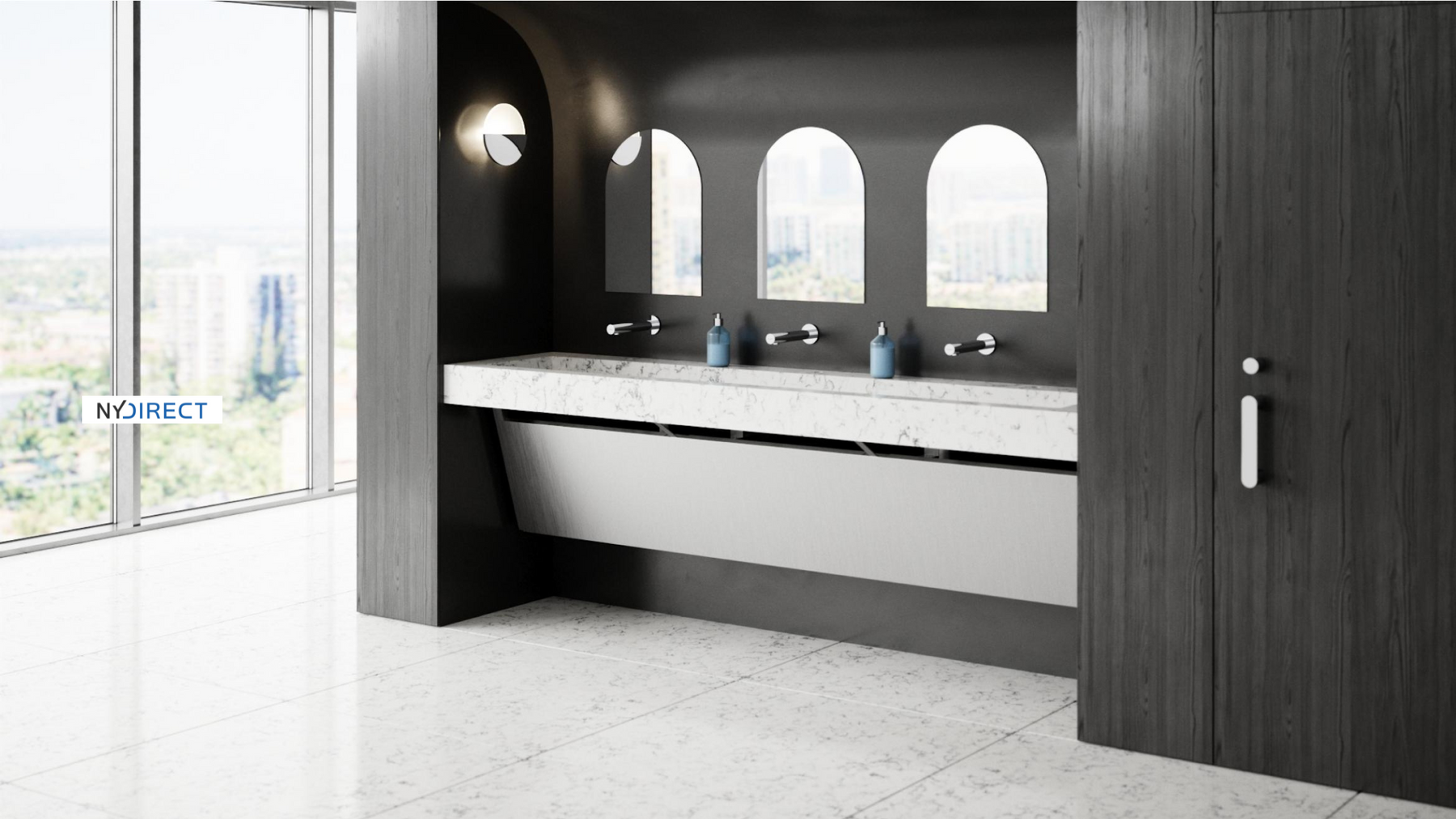 Sloan Water Management: Revolutionizing and Optimizing Water Usage for Healthier Home Ecosystems
At Sloan, the belief that "Water Connects Us®" goes beyond just a tagline. This innovative brand understands the crucial relationship between water management systems and water ecosystems worldwide. By connecting communities of professionals such as engineers, architects, designers, building managers, and owners, Sloan provides high-efficiency products and systems that promote the well-being of our water ecosystems for future generations. In this blog post, we will explore how Sloan is revolutionizing water management and highlight some of their exceptional products. Let's dive in!
Sloan Electronic Faucets
Sloan's electronic faucets offer advanced sensor technology that not only provides a touchless and hygienic experience but also promotes water conservation. These faucets reduce water waste by automatically shutting off when not in use, making them ideal for public spaces, commercial buildings, and healthcare facilities. By integrating Sloan electronic faucets into your summer home improvement project, you can enhance both water efficiency and cleanliness.
Sloan Waterless Urinals
Incorporating Sloan waterless urinals in your home or commercial space not only saves water but also reduces maintenance costs. These innovative urinals use a unique cartridge system that eliminates the need for water flushing while effectively preventing odors. With Sloan's waterless urinals, you can contribute to water conservation efforts and create a more sustainable environment for the summer and beyond.
Sloan Flushometers
Sloan's flushometers are at the forefront of water-saving technology in commercial restroom systems. These advanced devices provide precise and efficient flushing, ensuring optimal water usage without compromising performance. Whether it's for new installations or retrofitting existing facilities, Sloan flushometers offer customizable settings and exceptional reliability, making them an ideal choice for summer renovations.
Sloan Hand Dryers
Hand dryers play a crucial role in promoting hygiene and reducing paper waste. Sloan offers a range of energy-efficient hand dryers that provide fast and effective drying while minimizing environmental impact. By incorporating Sloan hand dryers into your summer home improvement project, you can create a more sustainable and hygienic environment for your family and guests.
Sloan Water Management Systems
Sloan's water management systems are designed to monitor and optimize water usage in commercial buildings and facilities. These systems use advanced technology to collect data, identify inefficiencies, and provide actionable insights for improved water conservation. By implementing Sloan's water management systems, you can actively manage and reduce water consumption, contributing to a healthier water ecosystem.
Create a Lasting Impact
Sloan is revolutionizing water management with its commitment to healthier water ecosystems and sustainable practices. By connecting professionals and providing innovative products and systems, Sloan empowers communities to make a positive impact on water conservation. From electronic faucets to waterless urinals and advanced water management systems, Sloan offers solutions that enhance efficiency, hygiene, and sustainability in your summer home improvement projects.
Explore the captivating Case Study of Frank Lloyd Wright's clubhouse renovation, featuring Sloan's top-notch faucets, flushometers, and water closets. Embrace Sloan's visionary approach and become a part of the movement towards a better future for our water ecosystems. Together, we can create a lasting impact for generations to come.