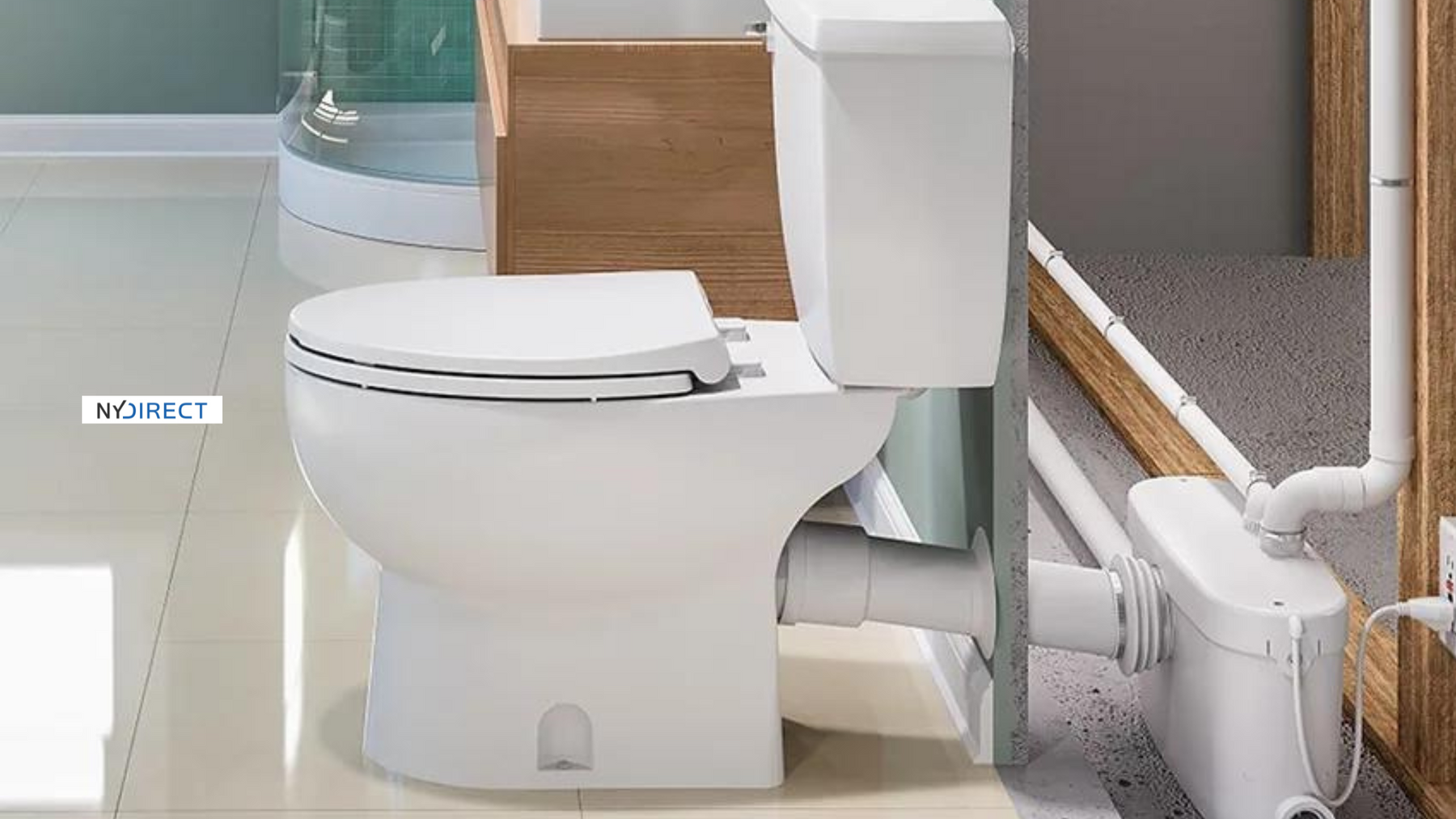 Upgrade Your Summer Home with Saniflo: Discover the Game-Changing Above-Floor Technology for Your Next Home Improvement Project
When it comes to plumbing, we all want the best and the most reliable one for our homes and commercial properties. This is where Saniflo comes in. Saniflo is a brand known for its exceptional above-floor technology that allows you to install any sanitary application, making plumbing installation more efficient and accessible. Saniflo has been in the industry for years, providing innovative solutions for both residential and commercial needs. In this blog post, we'll delve more into Saniflo's range of pumps and why it's worth trying for your next project.
Saniflo Pumps Offer Residential and Commercial Applications

Saniflo pumps are designed for both residential and commercial applications, making them a go-to brand for contractors, handymen, and homeowners. Their innovation lies in the above-floor technology used in their pumps, making installation quick, easy, and hassle-free. This method enables you to install any sanitary application anywhere, without any need for excavation or breaking tiles, making it a cost-effective alternative to traditional plumbing systems.
Easily Installed

Saniflo offers a complete range of pumps for different projects. For small projects such as small offices, homes, and condos, Saniflo offers drain and condensate pumps. These pumps can easily be installed in tight spaces, making them perfect for small-scale projects. Saniflo also has a range of engineered pumps suitable for large buildings with several fixture units, making them perfect for commercial applications that need more complex plumbing.
All You Need is a Water Supply

One of the best things about Saniflo is that you only need a water supply and electricity to install their pumps. This makes it easier and faster to install their pumps in comparison to traditional plumbing systems that require more complicated installation. With Saniflo, the installation process is straightforward, and they provide installation manuals to guide you on the proper installation process.
Ultimate Flexibility

Saniflo's range of pumps offers flexibility in terms of application and installation. It can be used in different areas of your home, such as basements, attics, garages, and more. You can use Saniflo pumps to install bathroom amenities, such as toilets, washbasins, and even a whole bathroom if you want. Because of its flexible and modular design, you can customize your plumbing according to your needs, budget, and space.
A Hassle-free Solution for Your Plumbing Needs 

In summary, Saniflo's above-floor technology is worth trying for your next bathroom addition or home project. The brand has proven its reliability with its years of experience and innovative solutions, providing flexibility, reliability, and cost-effectiveness. Whether you're a general contractor, handyman, homeowner, or DIY enthusiast, Saniflo has a pump solution for your plumbing needs. With Saniflo, you get a hassle-free plumbing installation that's customized to meet your needs and budget.
Check out Saniflo's range of pumps and experience hassle-free plumbing installation today!