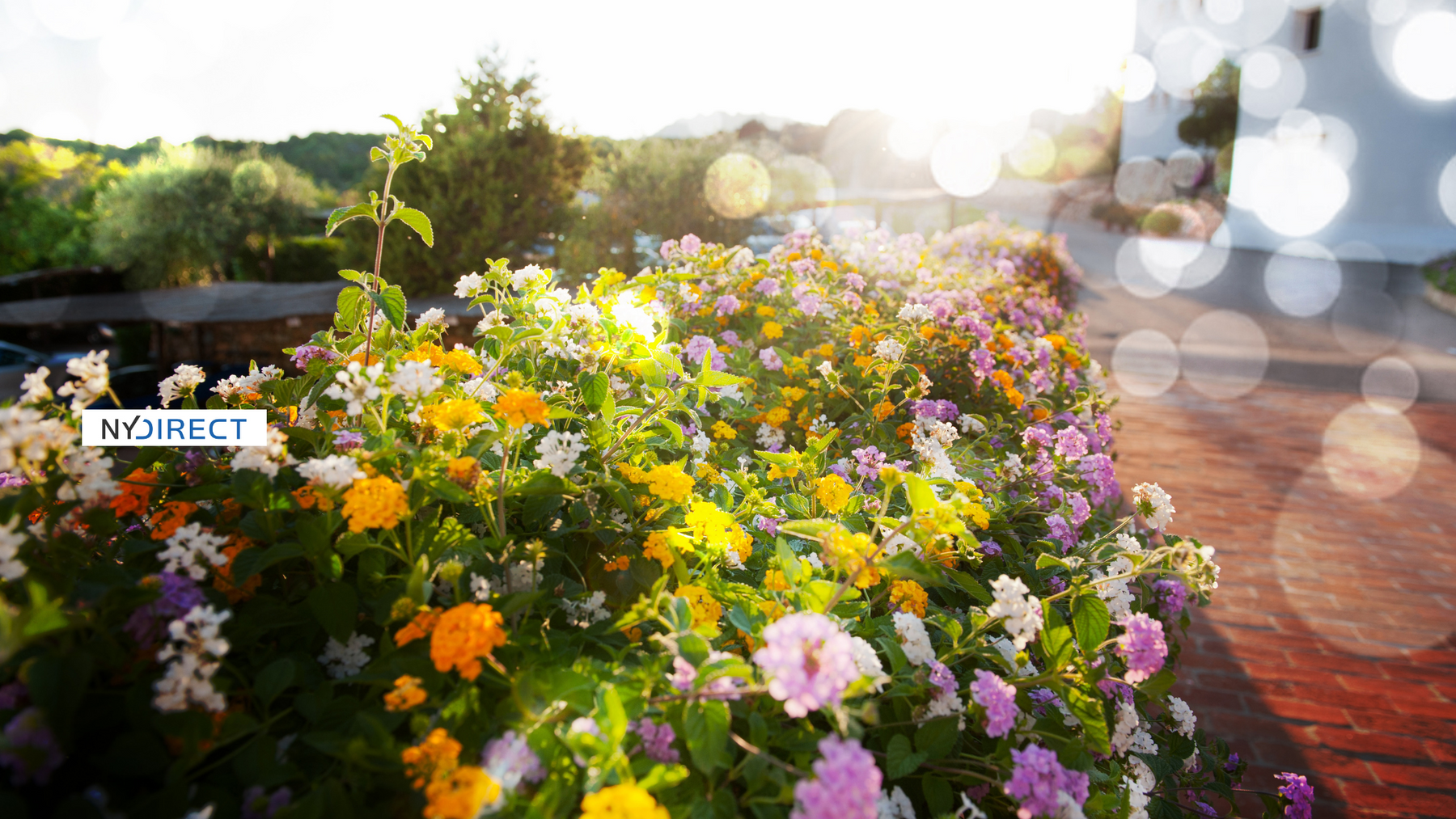 10 Essential Tips to Get Your Home Summer-Ready
Summer has finally arrived and taking a few proactive steps now can ensure that your home is ready to handle the heat and provide a comfortable living environment come the hottest months ahead. In this blog post, we will share 10 essential tips to help you prepare your home for the summer season. From maintaining your air conditioning system to enhancing your outdoor space, these tips will help you breeze through the warmer months ahead.

1. Check and Service Your Air Conditioning System:
Before the sweltering heat arrives, make sure your air conditioning system is in optimal condition. Check the filters, clean the vents, and consider scheduling a professional service to ensure efficient operation throughout the summer.

2. Clean and Inspect Your Gutters:
Clear out any debris from your gutters to allow for proper water drainage. This prevents water damage to your home's foundation and minimizes the risk of clogged gutters. If needed, hire professionals to help you with this task.

3. Conduct a Roof Inspection:
Inspect your roof for any signs of damage or leaks that might have occurred during the winter months. Addressing these issues promptly will help prevent costly repairs in the future and ensure a dry and comfortable home during summer storms.

4. Revive Your Lawn:
Prepare your lawn for summer by aerating, fertilizing, and watering it regularly. Trimming trees and bushes away from your home not only enhances the aesthetics but also minimizes the risk of damage during inclement weather.

5. Refresh Your Windows:
Clean both the interior and exterior of your windows to welcome more natural light and fresh air into your home. This simple task will brighten up your space and create a more inviting atmosphere.

6. Ensure Outdoor Lighting Functionality:
Inspect and replace any faulty bulbs in your outdoor lighting fixtures. Consider adding new lighting elements to enhance the ambiance and safety of your outdoor areas for those pleasant summer evenings.

7. Prepare Your Patio or Deck:
Give your outdoor space a fresh look by thoroughly cleaning your patio or deck. Consider adding new furniture, decorations, or plants to create an inviting oasis for relaxation and entertainment during the summer months.

8. Maintain Your Pool:
If you have a pool, ensure it is properly maintained and ready for summer use. Check the water chemistry, clean the filters, and inspect the pool's equipment to guarantee a safe and refreshing swimming experience.

9. Install Sun Shades:
Keep your home cool and energy-efficient by installing sun shades on windows or patio areas that receive direct sunlight. This will help block out excessive heat and maintain a comfortable indoor temperature.

10. Pest-Proof Your Home:
Take preventive measures against pests by sealing cracks and openings in your home's exterior. Additionally, use pest control products or seek professional assistance to keep bugs and critters at bay during the summer season.

By following these 10 essential tips, you can ensure that your home is fully prepared for the warmer months ahead. From optimizing your air conditioning system to maintaining your outdoor spaces, these proactive measures will help you create a comfortable and inviting environment for you and your family to enjoy throughout the summer. Start early, tackle one task at a time, and welcome the season with a home that is ready to beat the heat. Contact us to help support you through these warm weather tasks.