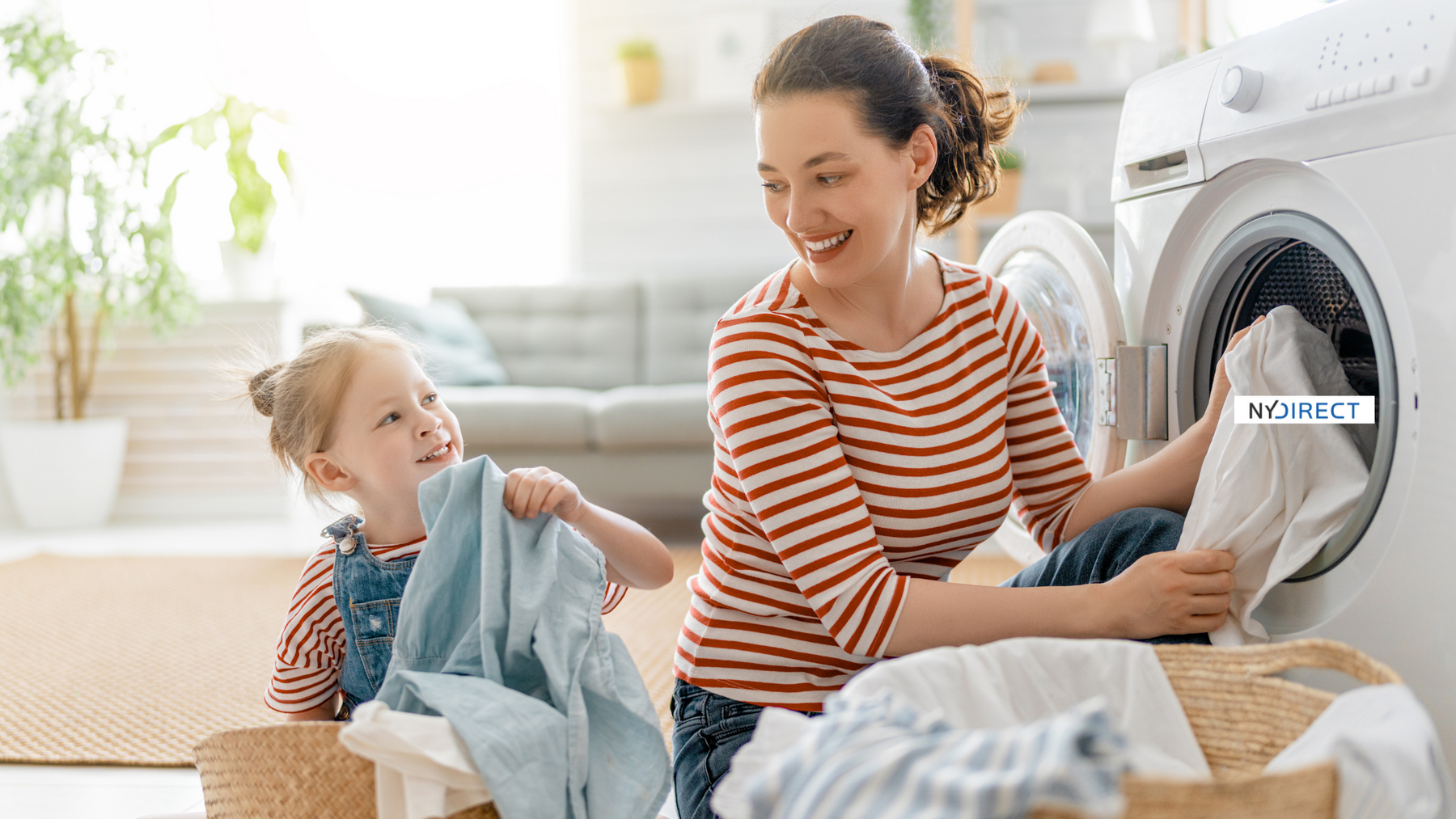 Master the Laundry Game: Must-Have Upgrades for a Stylish and Efficient Laundry Room
Summer is the perfect time to give your laundry room a refreshing upgrade. A well-designed and efficient laundry room can make a significant difference in your daily routine. With the help of NYDirect, we've curated a selection of top-notch products to enhance your laundry room experience. From versatile laundry tubs to sleek faucets, these items will not only improve functionality but also add a touch of style to your space. Let's dive into the details and explore how the Mustee Laundry Tub and Central Brass Laundry Faucet can elevate your laundry room to new heights this summer.
Mustee UTILITUB® Co-Polypure™ Laundry Tub
The Mustee UTILITUB® Co-Polypure™ Laundry Tub is the ultimate solution for a multifunctional laundry area. This versatile tub provides ample space for various laundry tasks, from handwashing delicates to soaking heavily soiled items. The combo kit includes a faucet, strainer, and drain assembly, ensuring a complete package for a hassle-free installation. Crafted from durable Co-Polypure™ material, this tub is resistant to stains, chipping, and rust, guaranteeing long-lasting performance and easy maintenance. Upgrade your laundry room with this reliable and functional tub, making laundry chores a breeze.
Central Brass Laundry Faucet
Complete your laundry room upgrade with the Central Brass Laundry Faucet, a perfect blend of style and functionality. This faucet features a classic design and a chrome finish, adding a touch of elegance to your space. With its easy-to-use dual handles, you can conveniently control water temperature and flow for efficient laundry tasks. The durable brass construction ensures longevity, while the drip-free ceramic disc cartridges provide smooth operation and eliminate annoying leaks. Enhance both the aesthetics and functionality of your laundry room with this stylish and reliable faucet.
Transforming Efficiency and Style
Upgrading your laundry room goes beyond the individual products; it's about enhancing efficiency and creating a space that inspires productivity. With the Mustee UTILITUB® Co-Polypure™ Laundry Tub, you'll have a dedicated area for various laundry tasks, streamlining your workflow and improving organization. Say goodbye to makeshift solutions and welcome a purpose-built laundry tub that caters to your needs.
The Central Brass Laundry Faucet brings both style and functionality to your laundry room. Its sleek design and chrome finish elevate the overall aesthetic, making laundry chores a more pleasant experience. The precise control over water temperature and flow ensures optimal usage, whether you're washing clothes, filling buckets, or cleaning household items.
Seize Summer and Upgrade Your Laundry Room
This summer, seize the opportunity to upgrade your laundry room and transform it into a space that combines efficiency and style. The Mustee UTILITUB® Co-Polypure™ Laundry Tub and Central Brass Laundry Faucet from NYDirect are the perfect additions to elevate your laundry room. With the Mustee Laundry Tub's versatile design and durable construction, you'll have a reliable and efficient space for all your laundry tasks. Pair it with the Central Brass Laundry Faucet, and you'll achieve the ultimate laundry room experience. 
By investing in these high-quality products from NYDirect, you'll create a laundry room that not only meets your practical needs but also reflects your personal style and taste. With durability and functionality at the forefront, these upgrades will stand the test of time and provide a delightful laundry experience for years to come.