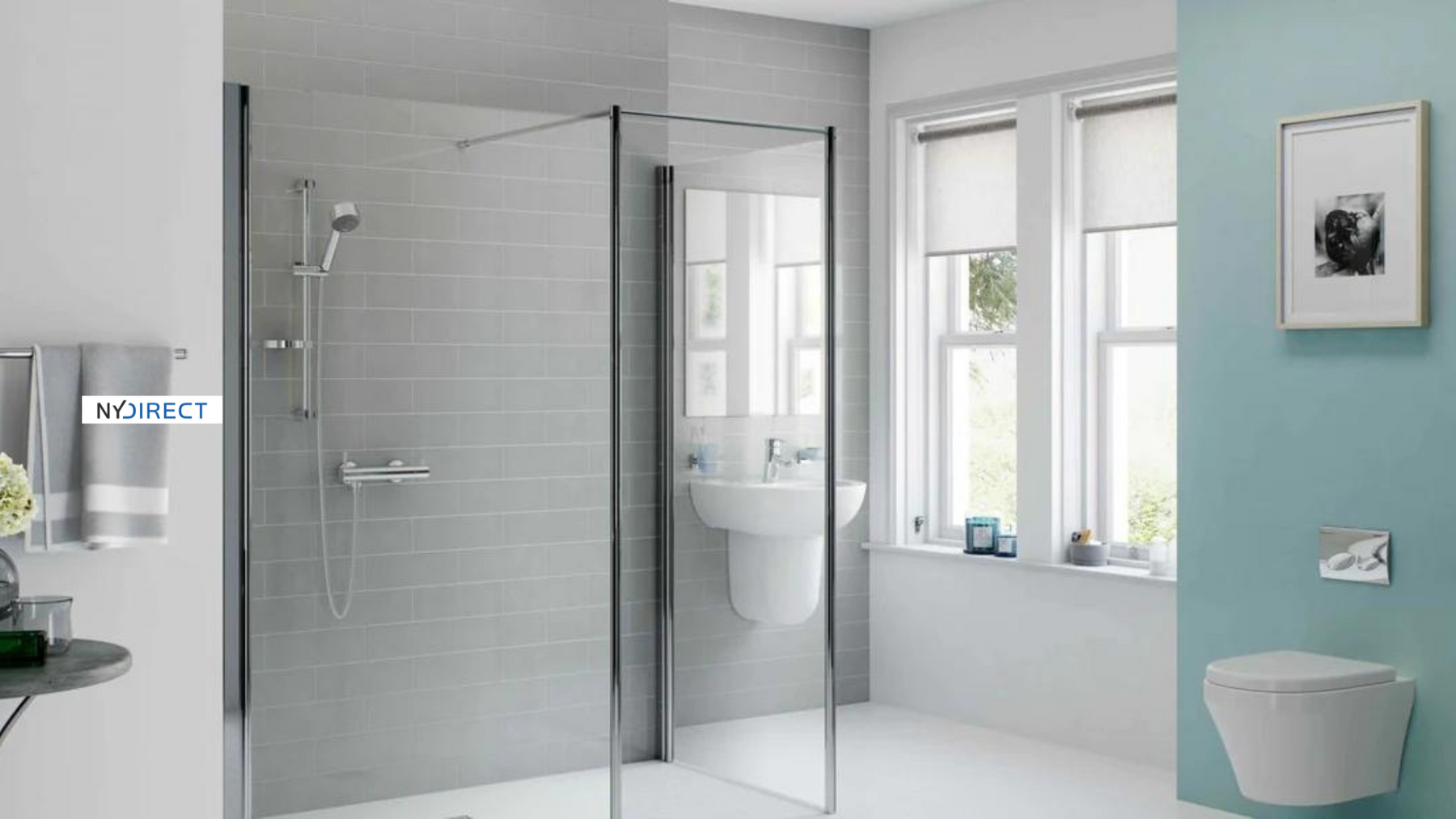 Building Curbless Showers Made Easy with ARC TrueDEK: A Timeless Solution
Curbless showers have gained immense popularity in recent years for their seamless design, accessibility, and ease of use. If you're considering creating a curbless shower, look no further than ARC TrueDEK products available on NYDirect. Designed to simplify the construction process without compromising on quality, TrueDEK Classic shower bases, drains, and waterproofing compound offer a comprehensive solution for building curbless showers. In this blog, we will explore the benefits and features of these remarkable products, making your shower-building journey efficient, hassle-free, and durable.
Efficiency and Speed with TrueDEK Classic Shower Bases
TrueDEK Classic shower bases from ARC provide a quick and efficient solution for constructing curbless showers. With these pre-sloped, structural bases, there is no need to cut into joists, saving you time, effort, and potential risks. Installing a TrueDEK Classic shower base can often be completed in just a few hours, and the entire shower can be prepared for tile in one day. This streamlined process ensures that you can enjoy your new shower in no time.
Reliable Waterproofing with ARC TrueDEK Classic Drains
Incorporating TrueDEK Classic drains into your curbless shower design ensures reliable and efficient waterproofing. These drains are specifically designed to work seamlessly with TrueDEK shower bases, providing a watertight solution. With their durable construction and effective water drainage system, TrueDEK Classic drains guarantee that your shower will never leak, giving you peace of mind and a lifetime of use. Say goodbye to worries about water damage and hello to a secure and reliable shower experience.
ARC Waterproofing Compound
To further enhance the waterproofing capabilities of your curbless shower, consider using the ARC Waterproofing Compound. This high-quality compound creates a robust and impermeable barrier, protecting your shower from moisture and potential leaks. Its application is straightforward, ensuring a thorough waterproofing layer that is essential for the longevity and durability of your shower.
Level-Entry Advantages and Timeless Appeal
Showers built on TrueDEK Classic bases offer more than just easy installation and reliable waterproofing. They provide the timeless advantages of level-entry design, ensuring easy access for all users. The absence of a curb makes cleaning a breeze and enhances safety by eliminating tripping hazards. TrueDEK showers are suitable for everyone, from families with young children to those with mobility challenges or aging in place. Enjoy the convenience and universal appeal of a level-entry shower that combines functionality and style.
Proven Track Record and Trusted Solution
For over 30 years, people across the United States, Canada, and Europe have been enjoying the benefits of TrueDEK systems. With a reputation built on quality and reliability, ARC has become a trusted name in the industry. Countless homeowners, contractors, and designers have experienced the convenience and durability of TrueDEK products, making them the go-to solution for building curbless showers.
Experience the Timeless Advantages of Level-Entry Showers
Building a curbless shower has never been easier or faster than with ARC TrueDEK products available on NYDirect. TrueDEK Classic shower bases eliminate the need for cutting into joists, allowing for quick installation and hassle-free preparation for tiling. Combined with TrueDEK Classic drains and the ARC Tank 10 Waterproofing Compound, you can ensure a waterproof and long-lasting shower. Experience the timeless advantages of level-entry showers, such as easy access, effortless cleaning, and enhanced safety. With ARC TrueDEK, you can trust in a proven and reliable solution for your curbless shower