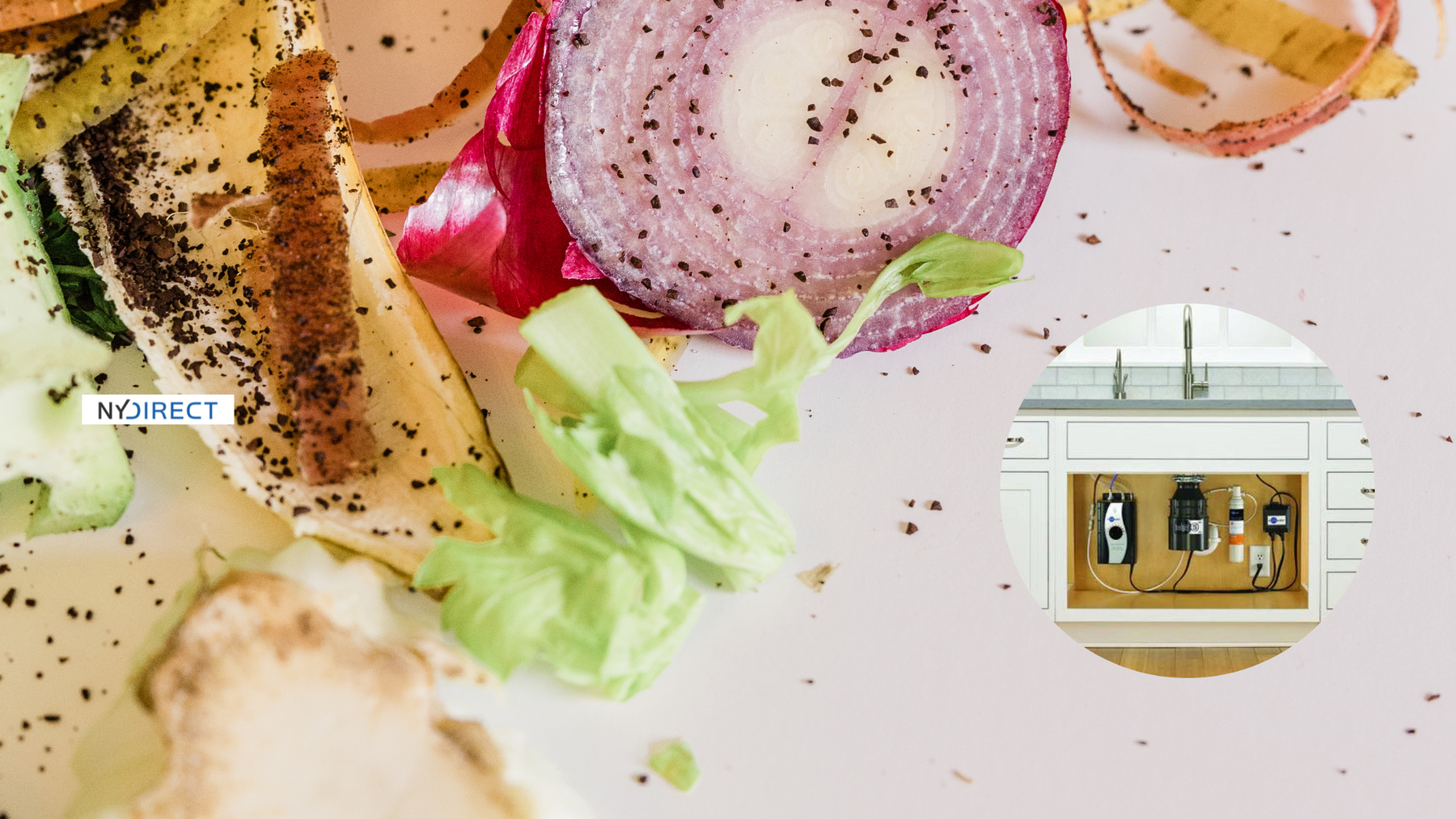 Upgrade Your Kitchen with an InSinkErator Garbage Disposal: The Best Choice for Your Home
Are you tired of a smelly trash bin and kitchen sink clogged with leftovers? It's time to upgrade your kitchen with the InSinkErator Garbage Disposal. Whether you're a general contractor, handyman, homeowner or DIY enthusiast, this kitchen accessory is a game-changer. InSinkErator's Badger 5 Continuous Feed Garbage Disposal 1/2 HP is not only simple to install, but it also has robust features that make it the best in the market. In this blog post, we're going to delve into why InSinkErator is the best and why you should choose it to upgrade your kitchen.
Easy to Install
The Badger 5 Garbage Disposal comes with the Quick Lock® mounting system that makes it easy to install or replace it with most disposers. There's no need for hiring a plumber to install it. InSinkErator has made it simple for homeowners to take on this project single-handedly. The product comes with a twist-on-and-off design that makes it easy to use.
High-Speed Motor
With a 1/2 HP Dura-Drive Induction Motor, the Badger 5 Garbage Disposal dramatically grinds food waste, enabling you to rinse it down the drain with ease. The stainless steel grind system rotates at high speed and power, rapidly shredding any food debris. It also ensures that the drain doesn't get clogged during the process.
Durable and Warranty-Guaranteed
The Badger 5 Garbage Disposal is an investment in your kitchen that will last you a long time. It features galvanized steel grind components that ensure durability and longevity. Additionally, the product comes with a 2-Year In-Home Limited Warranty, which guarantees you of getting free repairs if necessary.
Power Cord Inclusion
Some garbage disposals come without a power cord, necessitating a separate purchase, but not Badger 5 Garbage Disposal. InSinkErator provides a power cord, so you don't have to spend extra money on the additional accessory. The power cord comes with additional insulation to ensure safety and durability.
Made in the USA
InSinkErator is a reputable brand that believes in selling top-quality products to the consumer. This product isn't an exception - it's made in the United States, guaranteeing quality, and supporting American industries. InSinkErator products manufactured in the USA are more eco-friendly, generating fewer carbon emissions in the process.
Upgrading your kitchen with an InSinkErator Garbage Disposal is an excellent choice for any homeowner who desires a clean, easy-to-use kitchen. Not only is it easy to install, but it also saves you money when compared to hiring a handyman or plumber to do it for you. InSinkErator Garbage Disposal has a high-speed motor, making the process quick and efficient, and with the galvanized steel grind components, it's designed to last for a long time. Choose InSinkErator Garbage Disposal as it stands out, giving you quality and value for your money. Upgrade your kitchen, and make your life easier with an InSinkErator Garbage Disposal today.