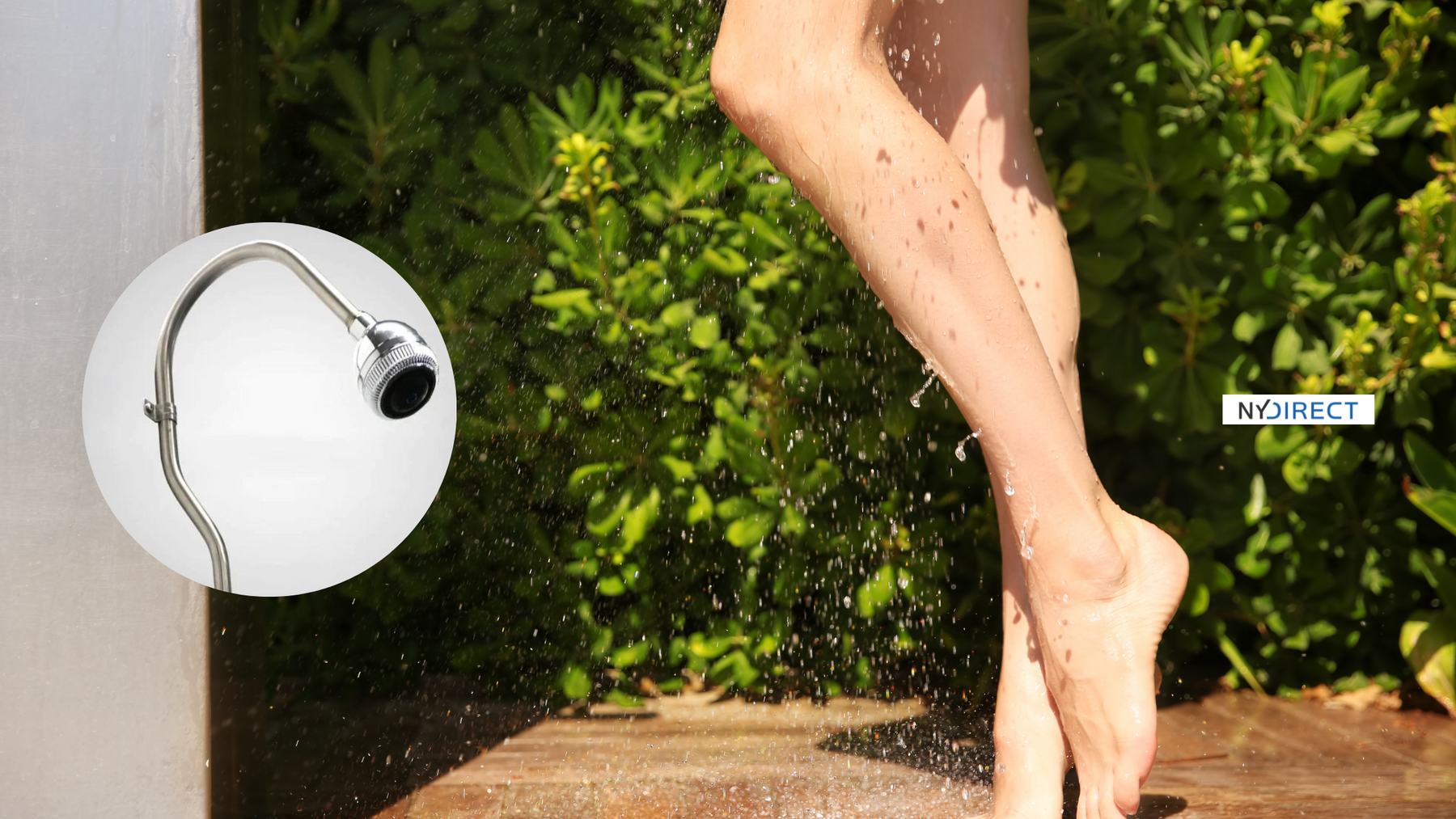 The Summer Must-Have: An Outdoor Shower for Your Home or Lake House
The refreshing feeling of jumping into a pool, lake, or ocean on a hot summer day is unbeatable. But once you step out of the water, the sun and humidity can quickly make you feel sticky and uncomfortable. What's worse, sand, dirt, and chlorine can easily make their way into your home's bathroom or cabin at a lake house. But what if we told you that there's a simple, affordable way to keep your living spaces free of sand and debris and make showering outdoors a fun and easy experience? Installing an outdoor shower may be the answer you've been looking for.
Suitability
An outdoor shower is ideal for homeowners or lake house owners who want to rinse off before coming indoors, for those who want to shower in the cool evening air, or for families with children and pets who need to wash off before running inside. Adding an outdoor shower also adds value to your property, which can be very beneficial if you plan to sell in the future.
Easy Installation
Outdoor showers are very easy to install and can be easily customized to fit your home's style and preferences. Most models come with easy-to-follow instructions that will help you get it done quickly and efficiently. You can also hire a handyman, plumbing contractor, or general contractor to do it for you in just a few days.
Durability
Outdoor showers are made from materials that can withstand harsh weather elements like UV rays, and changing temperatures. The Prier C-108SH1 Freezeproof Outdoor Shower, for example, is made with a combination of brass and chrome, making it rust-proof and suitable for long-term use. It can also sustain rough use which is perfect if you have kids or regularly host guests at your lake house.
Save Water and Energy
Showering outdoors can help reduce the water and energy used in your home, and can potentially reduce your utility bills. Plus, indoor showers take up a lot of space, especially when you want a spacious or walk-in shower. With an outdoor shower, there are more ways to incorporate functionality into an otherwise wasted outdoor space.
Enjoyment
Perhaps the best part about outdoor showers is that it provides a potential therapeutic experience as the natural environment soothes your senses. With an outdoor shower, you can shower surrounded by nature, void of distractions, and at times you find it most appropriate for relaxation.
An outdoor shower is a perfect addition to your home and lake house that will allow you to enjoy your time outdoors while keeping your home clean and tidy. It's durable and easy to install, and with a host of customizable options available, you can select it to match your backyard's beauty and your home's style. It also supports an environment-friendly lifestyle by reducing water and energy consumption. Overall, an outdoor shower is an affordable and therapeutic investment that will enhance the value of your property while providing you and your family with a refreshing and enjoyable way to shower outdoors.