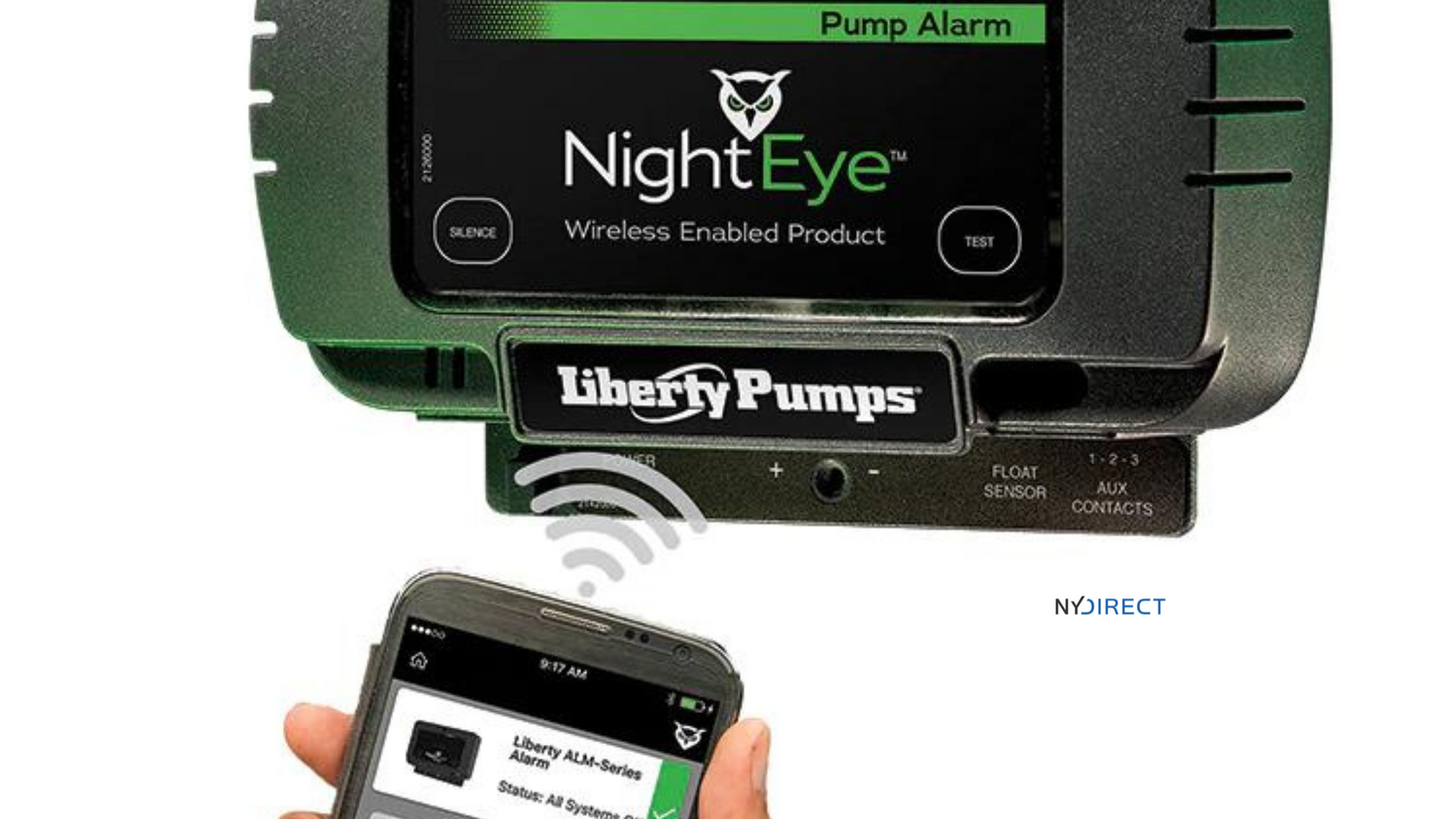 The Liberty Pumps ALM-2 Indoor High Liquid Level Alarm - A Comprehensive Overview
Plumbers, general contractors, and homeowners alike have had the same tribulation: how to detect a high liquid level indoors? There's nothing worse than leaving a property, thinning all is secure and well, and then returning hours later or the next day to an expensive flood. What a headache. 
Luckily, Liberty Pumps has released the perfect solution – the ALM-2 Indoor High Liquid Level Alarm. This alarm is designed to be easy to install and use while providing an efficient, reliable solution to water level detection. Let's take a look at what this unique product has to offer.
The Features of the ALM-2 High Liquid Level Alarm
This alarm is designed for 115V operation with a 9-volt battery backup for extra safety. It also features an 86-decibel alarm that will sound when the liquid reaches a dangerous level. The float switch activated panel includes both an 88 dB horn and warning light, so you know right away when there's a problem. Installation is easy; simply plug into a 115V outlet, and it's ready! The ALM-2 also comes with a 20' cord, or you can opt for the 10' cord model (ALM-2-1).
For even more convenience and safety, Liberty Pumps offers its NightEye app, which allows users to monitor their pump and receive notifications on their smart device — no matter where they are located. This cloud-based system works through your home's wireless router and is compatible with both Apple iOS and Android devices. And best of all? There are no service or subscription fees — just download the free app and start protecting your property immediately.
The Benefits of Choosing Liberty Pumps
Liberty Pumps is known for producing some of the most reliable pumps on the market today. They have consistently delivered innovative solutions that bring peace of mind to contractors, plumbers, homeowners — everyone who needs top-quality pumps for their projects. With their ALM-2 Indoor High Liquid Level Alarm, they continue this tradition of excellence by offering superior water level detection that doesn't require manual monitoring or complex setup procedures. Plus, as we mentioned above, with their free app download, you can easily keep track of your pump from anywhere in the world.
Protect Your Home and Wallet from Unexpected Water Damage
No one wants to worry about water damage in their home or business — so why not get ahead of potential problems before they happen? The Liberty Pumps ALM-2 Indoor High Liquid Level Alarm is an essential tool for anyone who needs reliable protection against high water levels indoors. With its powerful alarm system and intelligent monitoring capabilities via its free app download, there's no better way to stay safe from water damage than with this essential product from Liberty Pumps. Get yours today.