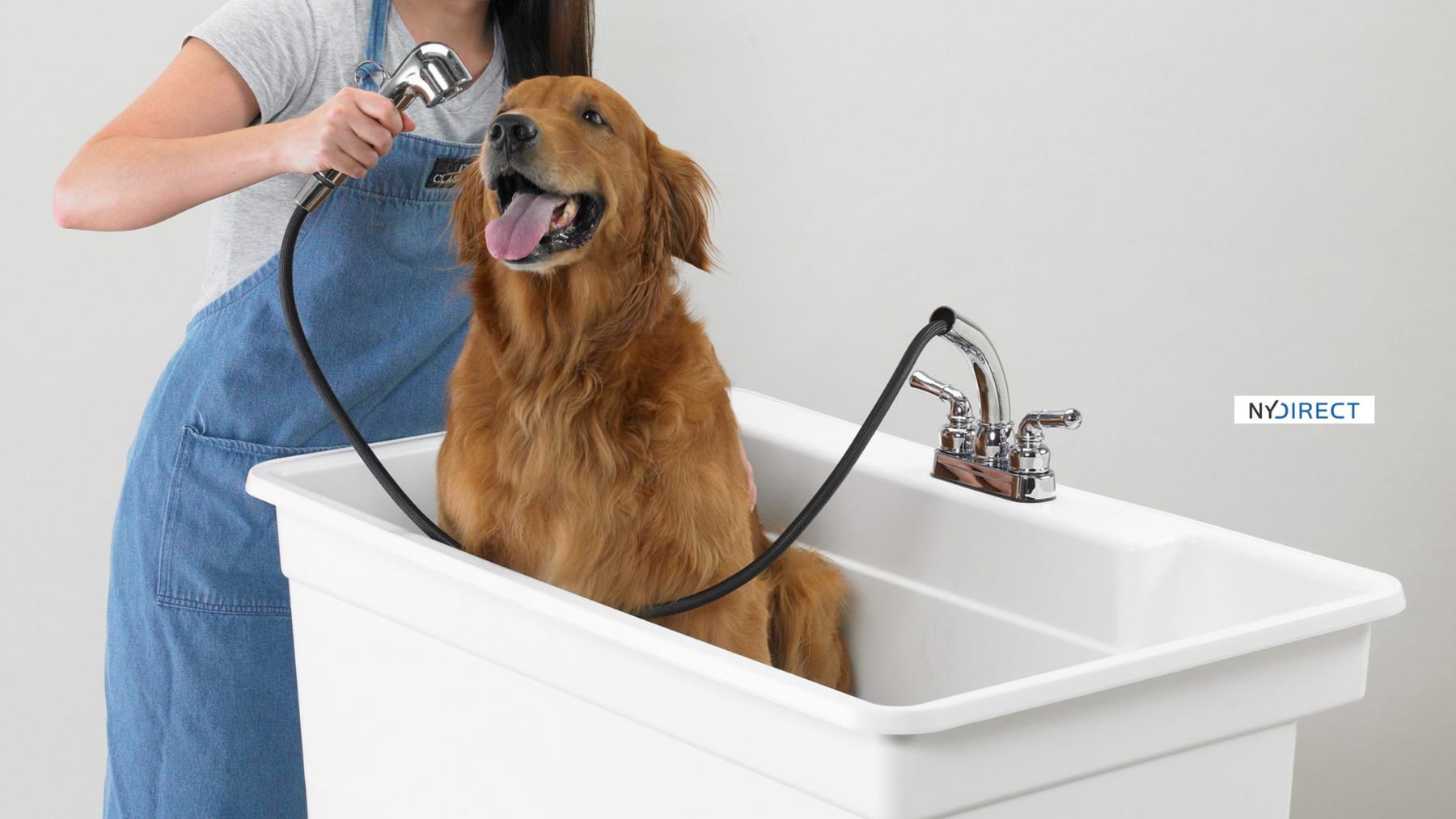 Simplify Your Big Washing Jobs: Why We Love the Mustee 28CF Big Tub Utilatub Combo
Are you looking for a utility sink ideal for tackling large, heavy-duty washing tasks? If so, then the Mustee 28CF Big Tub Utilatub Combo Utility Sink 24" X 40" might be just what you need. This combo pack includes everything you need to get started—including a swivel faucet with 24-in long pull-out spout and lever handles, 1-1/2-in P-trap with 12-in tailpiece, two 20-in flexible braided supply lines, and drain stopper. Now, let's take a closer look at this sink and all its features.
CONVENIENT CAPACITY
The Mustee 28CF Big Tub Utilatub Combo is made from one piece of impact-resistant polypropylene with a 36-gallon capacity. That means it's great for washing big things like pets (especially large dogs like St. Bernards or Golden Retrievers), cleaning large BBQ grates, big craft projects, cleaning oversized toys, or soaking sports gear. 
DURABLE DESIGN & INSTALL
The other great thing about this utility sink is that it is designed to be mold and mildew resistant and features a colorfast stain-resistant white finish, so it will stay looking good even after multiple uses. Plus, it has heavy gauge steel legs with adjustable levelers, so it won't move while using it. And the large self-draining back shelf directs water runoff into the tub, so there's no mess left behind when you're done. Assembly and installation are easy, making this an ideal option for plumbers, general contractors, men, homeowners, and construction workers.
If you've been searching for an efficient way to tackle your bigger cleaning jobs in one go, then the Mustee 28CF Big Tub Utilatub Combo Utility Sink 24" X 40" could be just what you need to make life easier. With its sturdy construction, adjustable levelers, and easy-to-assemble design, there are plenty of benefits to choosing this option over others on the market today. 
The Mustee 28CF Big Tub Utilatub could very well become your go-to choice when tackling those big washing jobs.