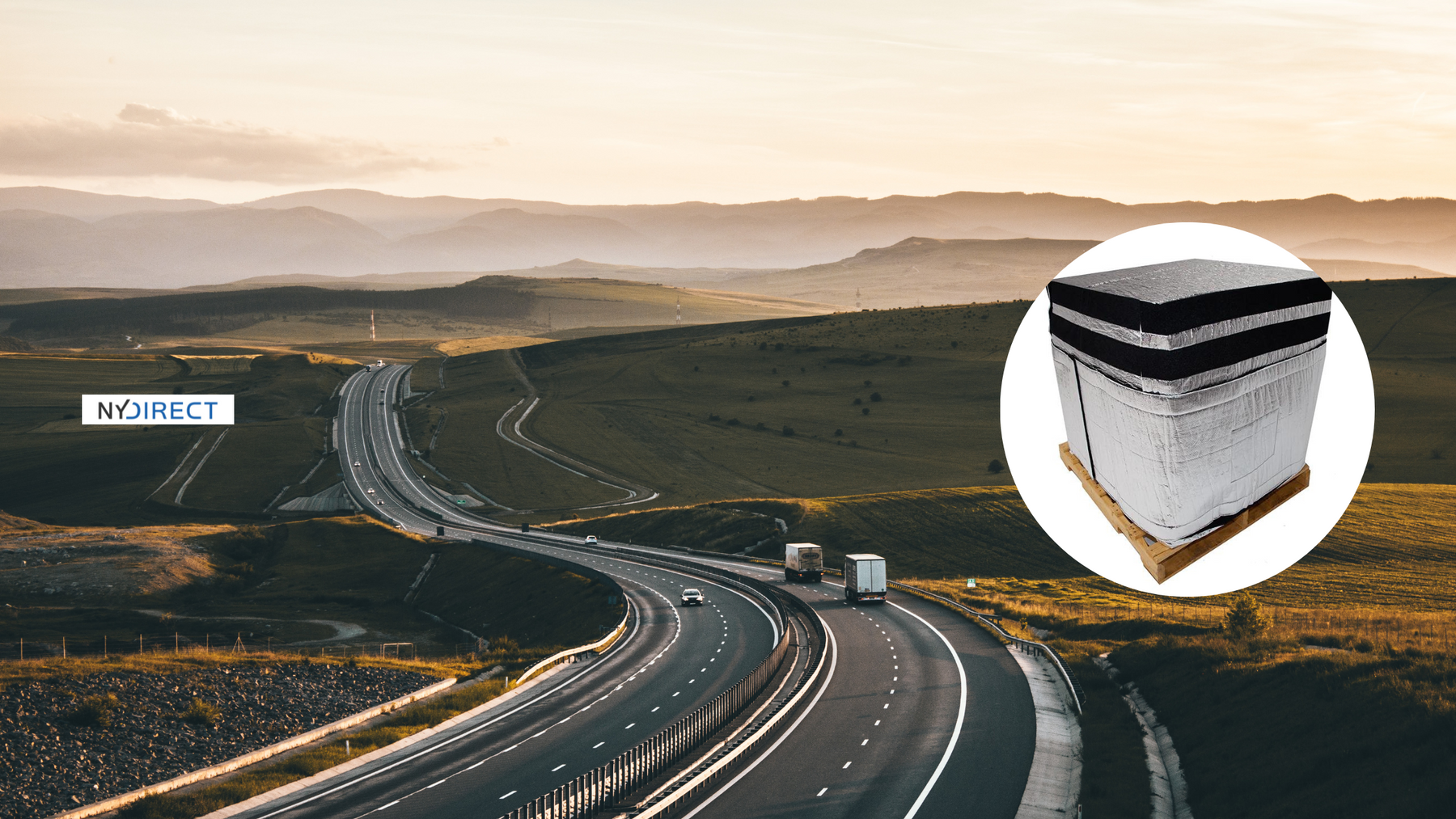 Keep Your Refrigerated Products Cold During Shipment This Summer with The Pallet Parka
When shipping products that need to be kept cold or refrigerated, it can be a huge expense and hassle, especially during the hot summer months. However, with the Pallet Parka, you no longer have to worry about spending too much money on refrigerated shipping or ending up with a spoiled product. The Pallet Parka Kit includes everything you need to keep your refrigerated products cold during shipping, making it the perfect solution for craft beverages, wine and spirits, food products, and pharmaceuticals. Keep reading to learn more about this innovative product and how it can revolutionize your shipping process.
Cost-Saving Features
The Pallet Parka Kit includes all four essential parts that you need for chilled chain shipping. This kit can accommodate a standard 48"x40" pallet product and can be adjusted to fit product heights from 23" to 45," making it a versatile solution for all your refrigerated shipping needs. What's more, this kit includes a Parka Tote for shipping your Pallet Parka back to you via parcel freight, so you don't have to worry about any additional expenses.
Temperature Control During Lengthy Transit
The Pallet Parka is an economical solution for shipping your refrigerated products without risking any damage or spoilage. This innovative product will comfortably move your product across the country or even into international markets while losing only a few degrees per day from its original temperature, depending on the length of transit and ambient temperatures. This means that you can trust the Pallet Parka to keep your products fresh and at the right temperature, without breaking the bank.
If you have experienced the hassle of traditional refrigerated shipping and the cost associated with it, you know how frustrating it can be. The Pallet Parka solves all common cold chain shipping problems for craft beverages, wine, and spirits, food products, and pharmaceuticals. It helps you bypass chilled chain transport without risking a damaged product, all the while saving you valuable time and money.
Environmentally-Friendly Design
The Pallet Parka is also environmentally friendly, as it eliminates the need for refrigerated trucks during the shipping process. By lowering your transportation footprint, you are helping the environment and saving money at the same time. It is a win-win situation.
Not only does the Pallet Parka provide a practical solution to your shipping needs, but it also provides peace of mind. You know that your products will arrive at their destination fresh and at the right temperature, which will make your customers happy and satisfied. No more wasting hours on end dealing with damaged products and disappointed customers. With the Pallet Parka, you can ship your products confidently and securely.
In summary, the Pallet Parka is the ultimate solution for keeping your refrigerated products cold this summer. With its versatile design, economical price, and creative approach to shipping, it is a game changer in the world of cold chain shipping. Whether you are a craft brewer, winemaker, food producer, or pharmaceutical company, the Pallet Parka can help you save time, money, and frustration. Don't let the summer heat ruin your shipments – invest in the Pallet Parka and experience the difference firsthand.