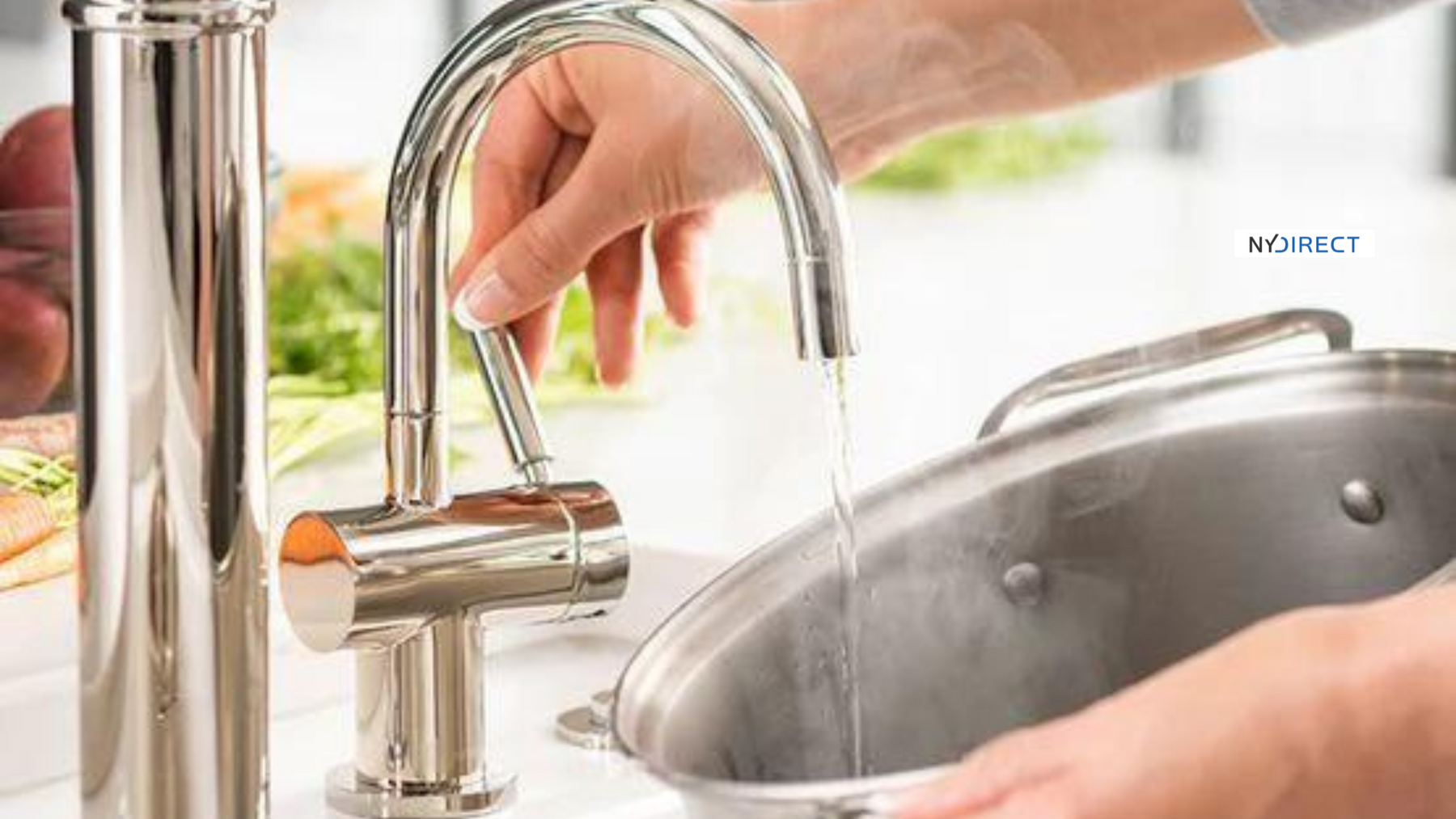 Improve Your Kitchen Design in An Instant: Why We Love This InSinkErator Hot and Cool Water Dispenser
Are you looking to upgrade your kitchen functionality and desire a modern, minimalistic look? If so, the InSinkErator F-HC3300 Modern Instant Hot and Cool Water Dispenser is a great solution. With its clean lines and contemporary styling, this dispenser offers household efficiency with style. Let's take a closer look at what makes this product so special.
MINIMALIST DESIGN 
The InSinkErator F-HC3300 features near-boiling 200°F hot water and cool drinking water. It also comes with a swivel spout to make filling pitchers and pots much easier. It has a unique single-handle design for hot/cool dispensing that provides a minimalist look. It also features a durable all-brass dispenser construction.
EASY COMPATIBILITY
One of the best things about this product is its design perfectly pairs with main kitchen faucets featuring contemporary designs and finishes. This means you can easily get the modern, minimalistic look without shopping for compatible products. And because it's from InSinkErator, you can be sure you're getting quality construction that will meet daily use.
FIVE-YEAR WARRANTY
A five-year in-home full-service limited warranty covers parts and labor. It is ideal for homeowners wanting a modern, minimalistic look in their kitchen setting while improving the functionality and having peace of mind. 
The InSinkErator F-HC3300 Modern Instant Hot and Cool Water Dispenser's clean lines, contemporary styling, single-handle design, swiveling spout, durable construction, and warranty make it an excellent option for anyone looking to upgrade their kitchen appliances. Its versatility allows it to fit perfectly with any other main kitchen faucet featuring contemporary designs or finishes, which helps create the modern look many people seek today. If you're looking for an efficient way of creating the perfect minimalist kitchen space, this product should be on your list.