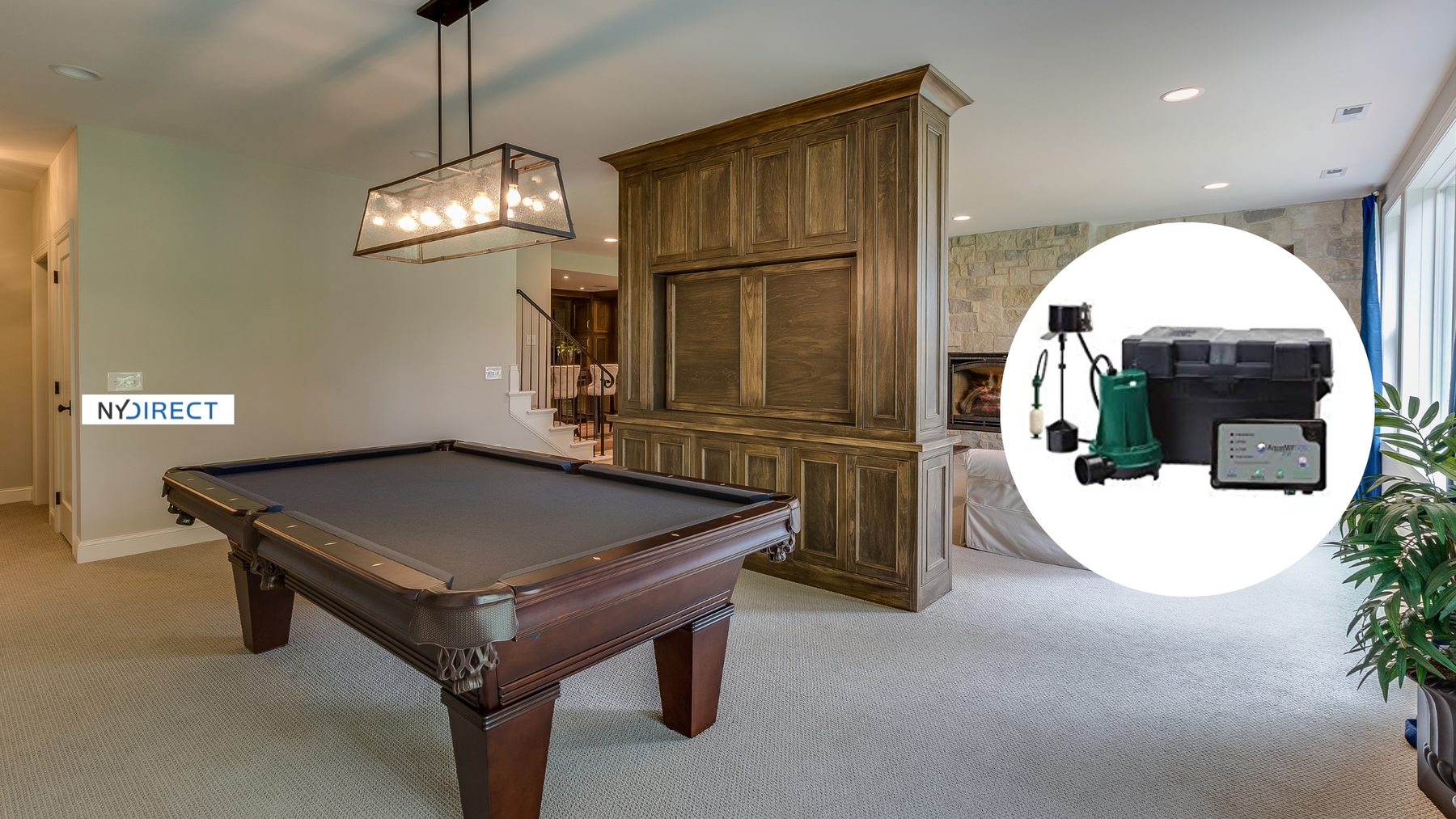 Experience Uninterrupted Performance with Zoeller 508-0014 Aquanot® 508 DC Sump Pump
When protecting your home from water damage, you deserve the best equipment with superior performance and durability. The Zoeller 508-0014 Aquanot® 508 DC sump pump is the ultimate solution designed and tested for reliability, providing homeowners and interior designers with peace of mind in ensuring a dry and safe environment. Discover the features and benefits of this high-performance sump pump, and learn how it can work alongside other submersible or pedestal pumps for exceptional results during power interruptions or when additional capacity is required.
Noteworthy Features and Benefits
Reliability
The Zoeller 508-0014 Aquanot® 508 DC sump pump is an exceptional device engineered to provide up to 6 hours of continuous high-performance pumping. When your primary pump's power is interrupted or more capacity is needed, you can rely on this dependable sump pump to maintain a dry and safe environment. Each pump is individually tested and achieves an impressive 35 GPM at 10' at 12.7 volts, ensuring maximum efficiency and reliability.
Charging and Protection System
One noteworthy feature of this sump pump is the Fit controller, a cutting-edge automatic charging and protection system that offers numerous benefits. The controller includes a low battery indicator and alarm, a redundant high water switch, and self-testing technology, ensuring that your sump pump is always ready to perform when needed. The built-in Wi-Fi makes it easy to monitor your pump's status, providing an extra layer of convenience and security.
Discharge Check Valves
In addition to its advanced technology, the Zoeller 508-0014 Aquanot® 508 DC sump pump includes an integrated DC pump discharge check valve, an additional AC pump check valve, a tee, and an adapter for easy installation. The thoughtfully designed components simplify the process of setting up and maintaining the pump, allowing homeowners and interior designers to focus more on other aspects of their projects.
Efficient and Longlasting
The charger featured with the Zoeller 508-0014 Aquanot® 508 DC sump pump embraces the latest switch mode technology, ensuring optimal efficiency and longevity. It demonstrates the commitment to providing users with state-of-the-art equipment that satisfies even the most discerning requirements while delivering unparalleled performance.
Three-year Warranty
Finally, it is worth mentioning the impressive three-year warranty that accompanies the Zoeller 508-0014 Aquanot® 508 DC sump pump. This excellent warranty reflects the company's dedication to quality and customer satisfaction, guaranteeing that the Aquanot® 508 DC will be a valuable investment for your home or business.
The Zoeller 508-0014 Aquanot® 508 DC sump pump is an innovative and reliable solution for those looking to safeguard their homes or businesses from water damage. With its dynamic features, such as the Fit controller, integrated check valves, and advanced charging technology, this high-performance pump delivers exceptional results and peace of mind. The Zoeller Aquanot® 508 DC sump pump is, without a doubt, a valuable investment that will provide homeowners and interior designers with dependable protection and the assurance of uninterrupted performance when it matters most.