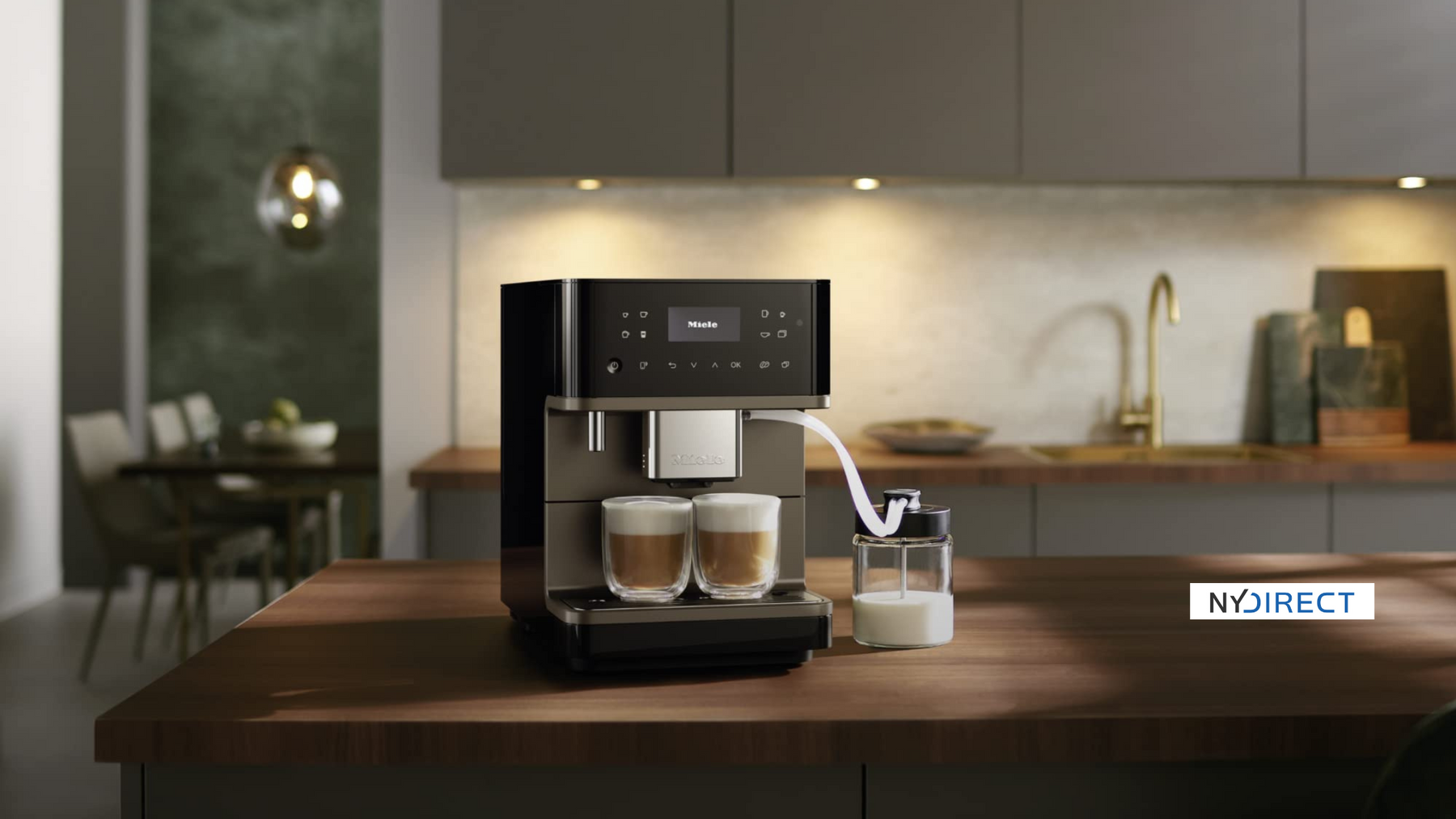 Experience Perfection with the Miele CM 6360 MilkPerfection Countertop Coffee Machine
Welcome to the world of luxurious coffee experiences with Miele's latest innovation – the CM 6360 MilkPerfection Countertop Coffee Machine. This article is dedicated to all coffee enthusiasts, interior designers, and homeowners who appreciate the finer things in life. We will walk you through the features and benefits of this state-of-the-art coffee machine, which will surely elevate your daily caffeine rituals to new heights.
The Perfect Brew: The Miele CM 6360 MilkPerfection Coffee Machine masters the art of brewing your perfect cup of coffee with the help of its AromaticSystem. This technology ensures that the intense flavors and aroma of your coffee are expertly extracted and showcased in every cup. Rest assured that your coffee will always taste how you want it to.
A Wide Array of Specialty Coffees: With the CM 6360, you can indulge in an extensive range of specialty coffees, thanks to its advanced creamy milk froth technology. The milk froth is so velvety and rich that it adds an exceptional touch to your favorite lattes, cappuccinos, and macchiatos. You can even enjoy two cups of coffee at once with the OneTouch for Two feature, so sharing a moment with a friend or loved one has never been easier.
Impressive Design and Convenience: The Miele CM 6360 MilkPerfection Coffee Machine is designed to fit seamlessly into any kitchen setting, blending well with your beautiful countertops and cabinets. The machine also comes with a high-quality milk container, making the entire brewing process feel like a premium experience. Effortlessly select your preferred coffee settings through the user-friendly interface, and let this machine work its magic.
Easy to Clean and Maintain: The Miele CM 6360 has convenient cleaning programs that ensure long-lasting functionality and sustained performance. The regular care and maintenance of this coffee machine is a breeze, allowing you to enjoy your coffee experience without the hassle.
Stay Connected with WiFiConn@ct: Experience the ultimate convenience with the Miele CM 6360's WiFiConn@ct feature. This lets you easily communicate with your coffee machine, monitor its performance, and select your favorite coffee settings through your Wi-Fi network. It is truly the future of coffee making at your fingertips.
The Miele CM 6360 MilkPerfection Countertop Coffee Machine is everything you need for an unparalleled coffee experience. Its exceptional brewing technology, versatile specialty coffee options, sleek design, ease of cleaning and maintenance, and advanced connectivity make it a must-have appliance for those who cherish their daily caffeine rituals. Elevate your morning routine and indulge in luxurious coffee experiences with the Miele CM 6360 MilkPerfection Coffee Machine – perfection in every cup.