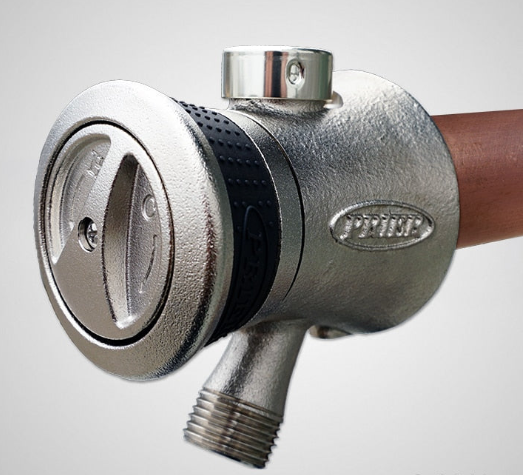 Prier P118 TrueTemp Single Handle Wall Hydrant
Original price
$320.00
-
Original price
$545.77
If it's a year-round source of tempered water you want (even in areas prone to freezing temperatures), then the Prier P118 TrueTemp Single Handle Wall Hydrant is for you. This valve grants easy control over water thanks to its ergonomic design and O-ring seals. It also has an anti-siphon aluminum vacuum breaker that guarantees safe water delivery by eliminating air purge and shock to plumbing.
Key Features:
Anti-siphon aluminum vacuum breaker with EPDM backflow preventer and backflow check valve

Internal checks to prevent thermal migration

Body, valve stem cap, seat, and stem ends all made of solid brass

Satin nickel-plated or oil-rubbed bronze body for an attractive finish

Stainless steel mounting bracket with screws

Guaranteed leak-free quality as each valve is air-tested at the factory

O-ring seals for easy operation

Ergonomic rubber grip handle

Positive shut-off of hot water during cold flow
Specifications:
Manufacturer: Prier

Model Number: P-118

Finish: Satin Nickel Plated or Oil Rubbed Bronze

Connection: ½" Sweat or ½" Pex

Size: Available in 4", 6", 8", 10", 12"
Benefits and Advantages:
The Prier P118 TrueTemp Single Handle Wall Hydrant is perfect for residents living in areas that experience freezing temperatures. Its valve connects to the supply piping of your home's heated area, reducing the production of freezing water. It has a dial inset on the handle controlling the water temperature and an ergonomic handle to manage water flow.
Usage or Application:
With the Prier P118 Wall Hydrant, you get tempered water for car washing, pet grooming, garage cleaning, and other outdoor activities all year round.